World Council for Health Declares COVID jabs dangerous, unsafe, must be stopped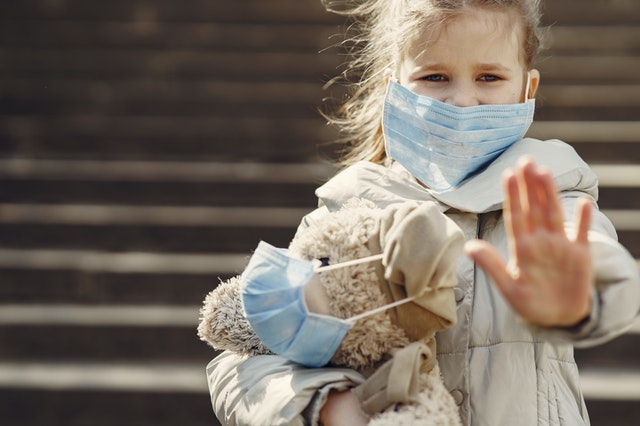 The following statement was released by the World Council for Health (WCH) last November 29, 2021. Its signatories are doctors and lawyers who are part of this worldwide coalition of over 70 medical and legal advocacy groups. Institutional members of the WCH include the Association of American Physicians and Surgeons (AAPS), the Canada Health Alliance (CHA), Children's Health Defense (CHD), Japanese Society for Orthomolecular Medicine (JSOM), Police on Guard for Thee, among others.
The WCH asks all readers to deliver this declaration to "all corners of the Earth". They say: "We recommend printing the declaration and hand-delivering it to the appropriate government offices, corporations, and other decision-makers. The declaration can also be printed and mailed or emailed if hand delivery is not possible. Please take and submit a photo of the declaration being delivered. When possible, include the office name and/or address and the declaration in the photo."
Aside from stating their position, the WCH also offers some valuable resources in their declaration. They add links to reporting systems where people can easily see the increased incidence of adverse effects following vaccination. Links to testimonies of this worldwide experiment have also been provided.
The declaration is essentially a notice for governments and governments to cease and desist from the "direct or indirect participation in the manufacturing, distribution, administration or promotion of Covid-19 experimental injections". It is an integral document that will be needed for future litigation [this is the same reason we have released a cease and desist document to the Philippine government, see Nicanor Perlas Asks the Duterte Government to Cease and Desist Extreme and Unscientific Covid Policies That Are Killing and Harming Filipinos and Destroying the Country].
Editor's Note: How can governments and health experts still say that there is a "scientific consensus" to the use of these experimental COVID injections? The WCH declaration is clear proof that many health practitioners do not agree with the illogical assertions of governments that these vaccines are "safe and effective".
But WCH is not alone in its position that these COVID jabs are dangerous for EVERYONE, especially to our children. Here are a few expert groups that have made this same position:
Why are these expert voices being ignored? Where is the debate that comes with the scientific method?
And while this declaration was released back in November 2021, its contents and assertions continue to be relevant today as more countries are exploiting the Omicron variant to re-impose COVID restrictions. This, despite the findings in South Africa that Omicron is no threat to both the health care system and to young, healthy individuals [see Omicron Variant have "Extremely Mild" Symptoms, Says Doctor Who First Reported It, Dr. Angelique Coetzee: "There is No Reason Why You Can't Trust Us When We Say to You it's Mild Disease!"].
Governments are exerting all sorts of pressure to get citizens to take the experimental COVID jab despite indications that it is useless and dangerous, see Italy Makes "Green Pass" Mandatory for All Workers, Biden vaccine mandates and passports stirs hornet's nest, inspires massive pushback, France has Toppled Liberty, Austria Has Fallen to Tyranny, Orders Lockdown for Unvaccinated].
One cannot simply conform their way out of this pandemic because clearly, governments have no intention of returning our liberties to us.
Read Original Article
Read Online
Click the button below if you wish to read the article on the website where it was originally published.
Read Offline
Click the button below if you wish to read the article offline.