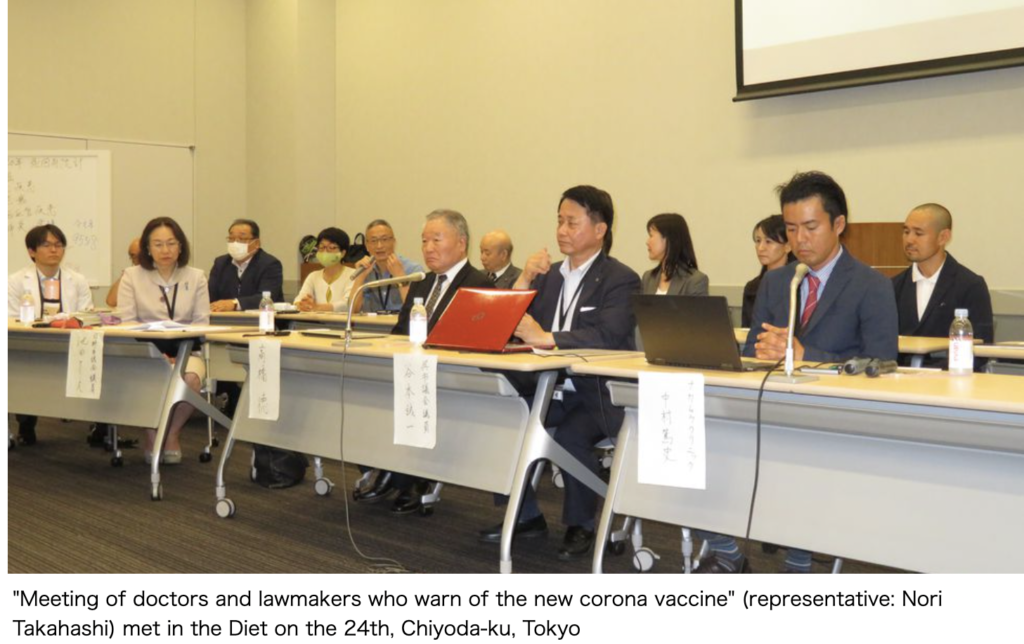 On June 24, 2021, four hundred and fifty (450) doctors in Japan filed a petition to the Ministry of Health, Labor, and Welfare to stop COVID vaccinations. The petitioners said, "The mortality rate is very low, and it is doubtful that all the people need to be vaccinated with a gene vaccine whose safety is still unknown, even though 80% of infected people are mildly ill." [These are the same issues raised by health experts from other countries, see Scientists Sound Alarm: Vaccines Will Kill Millions].
This story was reported by Sanso, an online newspaper operated by Sankei Digital Inc.[1]https://www.bloomberg.com/profile/company/ABMTBZ:JP It was published on June 24, 2021.
Editor's Note: We add this article to the growing number of doctors around the world who are calling for the end of COVID vaccination [read also Singaporean doctors call for delay of COVID jabs for young people, Three reasons why vaccine rollouts must be stopped, Top scientist calls for halt to COVID vaccination of children, Dr. Tess Lawrie: COVID vaccines unsafe for human use, 57 leading scientists, doctors, and public policy experts call for immediate halt to COVID vaccine rollout].
This, for us, signifies that the seeming "consensus" for widespread vaccination for COVID-19 is fake, it is manufactured. Those who express their dissent to this intervention have been massively censored. In fact, news of the petition filed by these doctors was buried and could not be found on any other mainstream media company. Such censorship is widespread, see our section on Censorship and Big Tech Control to discover more examples.
Read Original Article
Read Online
Click the button below if you wish to read the article on the website where it was originally published.
Read Offline
Click the button below if you wish to read the article offline.