Covid-19 Vaccine Trials Adverse Events are Under-Reported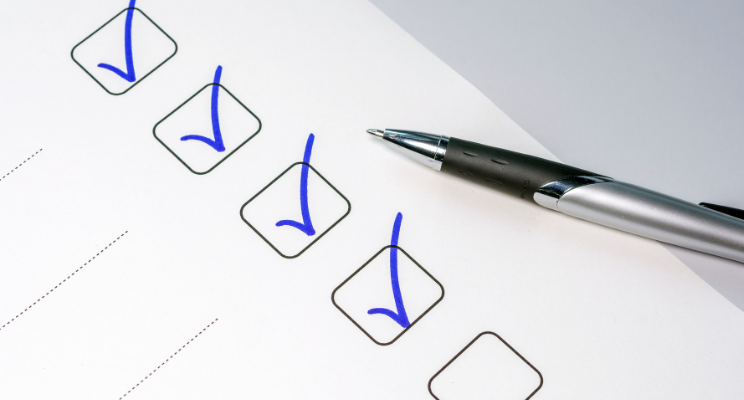 In a November 24, 2021 article published in Investigative Journalism, Maryanne Demasi, Ph.D., analyzed underreporting of COVID-19 vaccine trial adverse events.
According to Demasi, Phase III controlled trials are considered the 'gold standard' for assessing vaccine efficacy and safety in humans. In the Pfizer and AstraZeneca vaccine trials, participants were given digital apps to record adverse events remotely – a more convenient, time-efficient, and cost-effective way of gathering patient data. However, a significant problem is that the pre-determined options on the digital apps have a narrow focus on particular adverse events.
Demasi discussed the case of Brianne Dressen, a participant in the AstraZeneca (AZD1222) trial. Dressen suffered a severe adverse event after her first injection and became disabled. She was hospitalized and was unblinded from the trial and was told she received an AZ jab and not a placebo. Her case was never officially documented as a side effect.
Another case is Maddie de Garay, a 13-year-old participant of the Pfizer clinical trials involving 12-15-year-olds [she was 12 during the trial]. De Garay suffered permanent disability following a first dose. She was hospitalized and diagnosed with a functional disability when she was in total health before the trial. Maddie's case was not attributed to the jab but to an 'underlying condition' instead.
Demasi also added that even vaccine-related deaths are never acknowledged by the manufacturers. That, suppose all Covid-19 vaccine trials are funded, designed, conducted, and analyzed by the manufacturers known to distort the results to favor the sponsor's aims; it should be done to gain access to the data to allow for independent scrutiny. [See https://journals.sagepub.com/doi/10.1177/0141076820914242.]
Editor's Note: This report draws a clear line that indeed covid-19 vaccine trial adverse events are underreported. Vaccine manufacturers have concealed crucial data of severe adverse reactions just to be granted the emergency use authorization from US Food and Drug Authority (FDA) [see Pfizer Manipulated Study Data to Get Emergency Use Authorization 12-to-15 Year-olds].
This also indicates the following:
There's no better way to put it, but FDA as a regulatory agency has been complicit in the crime of Big Pharma to cause harm and murder millions through these injections. They are the supposed police and the gatekeepers so that only safe and high-quality medicines are given to people. But apparently, they have surrendered the key to the "gates" in exchange for self-serving motives.
How can you trust authorities who pretend to be looking after your health but are not transparent with the risks you are about to face once you take the experimental jab? There are virtually millions left injured by these jabs, yet they are all on their own [see Vaccine-injured Speak Out: DO NOT TAKE THE VACCINE]. This is the impact of the indemnities granted by governments to vaccine manufacturers, see Big Pharma firm will not be held responsible for side effects of COVID-19 vaccine; No legal recourse, compensation for vaccine injuries]. When manufacturers are totally immune from any liabilities from the damages of these jabs, you cannot sue your government or anybody who administers the injection unless it is out of negligence. Why then is the government telling you to take the vaccine when they have no accountability over possible side effects? [See Japanese Health Ministry: COVID Vaccination Not Mandatory, to be Given Only with Informed Consent].
Before signing a waiver and submitting yourself in the injection, read and understand everything. Ask questions; if you do not understand, you have the right to refuse. This is an experimental jab under emergency use authorization; therefore, you have all the right to informed consent. You have the right to reject the COVID jab, especially since death is one of its possible side effects [see FDA knew COVID vaccines would lead to severe adverse events, sanitized info was given to people to prevent vaccine-hesitancy; EMA finds vaccine link to heart inflammation; AAPS: Blood clots happen with all COVID vaccines; New York Times: Some recipients of experimental COVID vaccines developing rare autoimmune disease after jab; Peer-reviewed research shows mRNA vaccines can cause neurodegenerative diseases; EU Lists Transverse Myelitis as Side Effect of J&J COVID-19 Shot; Japanese Health Ministry warns of COVID vaccine's side effects; Rabbinical Court Ruling Prohibits COVID Vaccine for Children, Pregnant Women].
Read Original Article
Read Online
Click the button below if you wish to read the article on the website where it was originally published.
Read Offline
Click the button below if you wish to read the article offline.