Melatonin and Sleep Will Prevent Serious COVID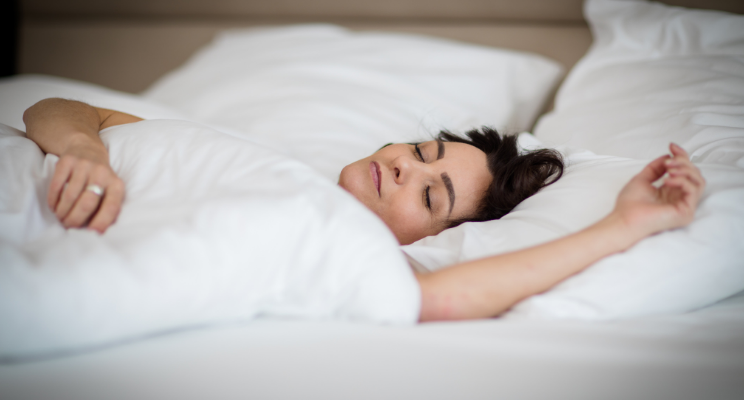 In a December 5, 2021 article published in The Epoch Times, Dr. Joseph Mercola shared studies showing that melatonin reduces the rate of severe COVID outcomes, as well as help, regulate sleep, promote genomic stability, and protect against neurodegeneration.
According to Dr. Mercola, two key studies have identified the role of melatonin in reducing the risk of a positive test for COVID-19 and lowering the incidence of severe symptoms.
There are various studies to support the benefits of melatonin:
Lower Incidence of Severe COVID-19. A study published in the International Journal of Infectious Diseases in October was initiated to look at the effect melatonin may have on adult patients with severe COVID-19 infection. The researchers found a significantly higher mortality rate in the control group of 17.1 percent than in the melatonin group of 1.2 percent. Melatonin was administered orally. [See https://www.sciencedirect.com/science/article/pii/S1201971221007980.]
Another study found melatonin to reduce the risk of the positive test; those new findings support earlier research published in late 2020 that using melatonin was associated with a 28 percent reduction in the likelihood of a positive COVID-19 test. [See https://health.clevelandclinic.org/can-melatonin-help-treat-covid-19/]
Melatonin is an integral part of the Front Line Protocol. In June 2020, the FLCCC published a statement on the MATH+ protocol, stating that the use of melatonin is "showing profound impacts on survival of COVID-19 patients." An integral part of the MATH+ hospital treatment protocol is the administration of 6 to 12 milligrams (mg) of melatonin at night. [See https://covid19criticalcare.com/covid-19-protocols/math-plus-protocol/] The group also developed an iMASK protocol for early outpatient treatment, which includes 10 mg of melatonin at night, listed under the category of anticoagulants and immune fortifying drugs [see https://covid19criticalcare.com/covid-19-protocols/i-mask-plus-protocol/].
Editor's Note: We must remember that the importance of melatonin to the "COVID fight" lies not on its chemical composition, but on its effects on the human body. It plays a vital role in the regulation of the sleep-wake cycle, which in turn, affects the human body's capacity to heal itself.
Quality sleep, not melatonin alone, is the biggest contributor to better health. Melatonin can help you sleep faster at night, but it cannot improve the quality of your sleep. Melatonin can be pricey, too, so instead of taking it, we recommend other ways to help you get a more restful night.
We recommend you read these three resources:
One thing common among these resources is that they all focus on your overall health. To be able to sleep well, you need to eat well, exercise, and establish a night routine. They also recommend that bedrooms be used exclusively for resting and avoiding screens before bedtime. These same recommendations are the same ones you need to improve your immune system so that your body will have the resilience to fight against all types of bacteria and viruses.[See Boosting immune system, a viable treatment strategy for COVID-19; What happens when you boost your immune system?]
We think that only when you are already experiencing severe sleep deprivation due to insomnia, anxiety, etc. should you consider taking medication. Otherwise, we suggest that you take the necessary steps to prevent sleep deprivation from overtaking your life.
Read Original Article
Read Online
Click the button below if you wish to read the article on the website where it was originally published.
Read Offline
Click the button below if you wish to read the article offline.