DOH Approves COVID Boosters For Minors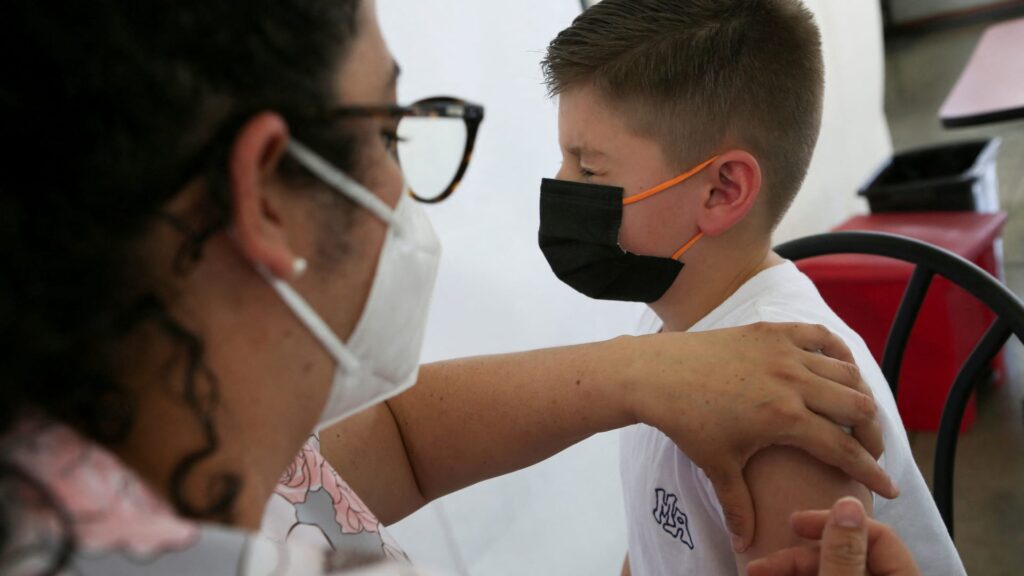 The Department of Health (DOH) has approved the recommendation to administer booster shots for adolescents aged 12 to 17 years. The report on this was published by the Manila Bulletin last June 21, 2022.
According to the rollout guidelines, the immunocompromised will be prioritized and will be allowed to receive the third dose 28 days after their second dose. For the rest of the 12 to 17 years cohort, a booster dose will only be administered five months after the second dose.
Editor's Note: As far as we know, there is no reason for ANYONE, whether immunocompromised or not, to take boosters [see Japanese Cardiovascular Surgeon: Stop Vaccine Boosters, Serious Risks Recorded, Influential journal publishes warning on boosters, Sir Peter Vallance: Boosters every four months cannot continue, Is it Safe to Take COVID Booster Shots Annually?].
Even Dr. Nina Gloriani of the DOH's vaccine expert panel says that healthy children do not need boosters, what has changed since April 2021? Where is the science proving this change? [Read Vaccine Experts Say COVID Booster Shots for Children Not Yet Necessary, Will kids need booster shots?].
We all know why the DOH is now rolling out these unnecessary shots to our children and it is not because of health. [see Government Ramps Up Vaccination and Booster Shot Campaign Due to 27 Million Near-Expiry COVID Doses, Should the government place expiration dates on vaccination cards?].
Are you still going to believe these lies when the science is clear that your children do not need these "vaccines" and that these shots could endanger your children's lives? [Also read US FDA Authorizes Pfizer, Moderna for infants, toddlers, and preschoolers despite vaccine risks, Major study finds COVID shots increase risk of heart inflammation up to 120 fold, Pfizer jab for 5 to 11 years fails FDA standard for 50% efficacy, Study: Teens with vaccine-induced myocarditis experienced persistent heart abnormalities, COVID Reinfection Remains Rare In Kids, New data show Pfizer not effective for kids 5 to 11 years old, Peer-reviewed article: Vaccination of healthy children not ethically justified, Study shows babies and toddlers generates stronger immune response against COVID than adults, No Need for Vaccines: Children's Immune Systems Primed and Ready for SARS-CoV-2].
Read Online
Click the button below if you wish to read the article on the website where it was originally published.
Read Offline
Click the button below if you wish to read the article offline.