Vaccine Experts Say COVID Booster Shots for Children Not Yet Necessary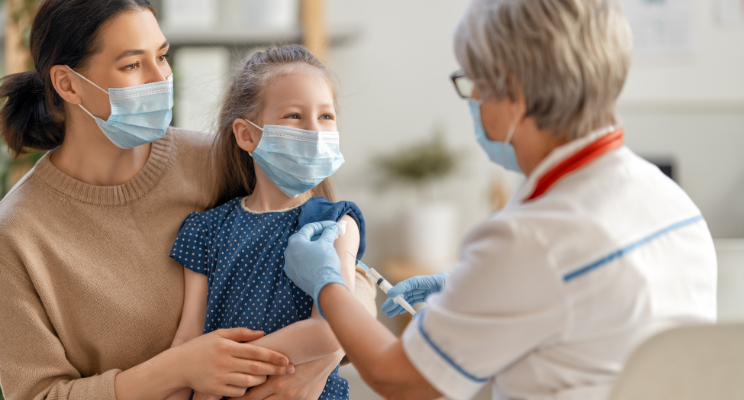 In an April 23, 2022 article published on CNN, Angelica Demegillo reported that vaccine expert panel chairperson Dr. Nina Gloriani said booster shots for the pediatric population are not yet necessary.
According to the article, at a Laging Handa briefing on Wednesday, Gloriani said it may take a long time before children aged 12 to 17 and younger will need to receive an additional jab, citing data that their immune response is still strong because of their age. "Data also shows that the younger the age, the better the immune response. So maybe it will take a long time before they need a booster." [Translated from Filipino.]
The expert, however, mentioned that the vaccine expert panel will still study the need for a booster shot on kids, significantly the immunocompromised or those who have existing illnesses.
Editor's Note: We are delighted to read this news. However, we hope that "long time before children need a booster" refers to years, not just a few months of delay, and these experts would change their recommendation later on.
Does the infamous Dr. Anthony Fauci have influence over this decision? Because in 2021 when he was asked if kids and adolescents should be offered a booster shot he said: "It is less likely that [adolescents] will [need COVID-19 boosters], because your healthy, strapping teenagers have a much better and stronger immune response than I do as an elderly person[1]https://edition.cnn.com/2021/11/25/health/covid-booster-adolescents-fauci-wellness/index.html."
On the contrary, in January this year, US Foods and Drugs Administration had granted EUA for booster shot for 12-17 years old[2]https://www.marketwatch.com/story/pfizer-biontech-booster-shot-eua-expanded-to-include-children-12-years-old-2022-01-03 and Pfizer had also asked FDA for EUA for healthy five to 11 years old [see Pfizer wants children aged 5 to 11 to take boosters]. Will these experts hold that decision because science tells them so? Let's hope logic is already coming in, and these 'experts' will not shift their decision because of mere political pressures. [See Will kids need booster shots?].
Read Original Article
Click the button below if you wish to read the article on the website where it was originally published.
Read Offline
Click the button below if you wish to read the article offline.