Concepcion Worried More on the Low Number of Administered Booster Shots than Surge in COVID Cases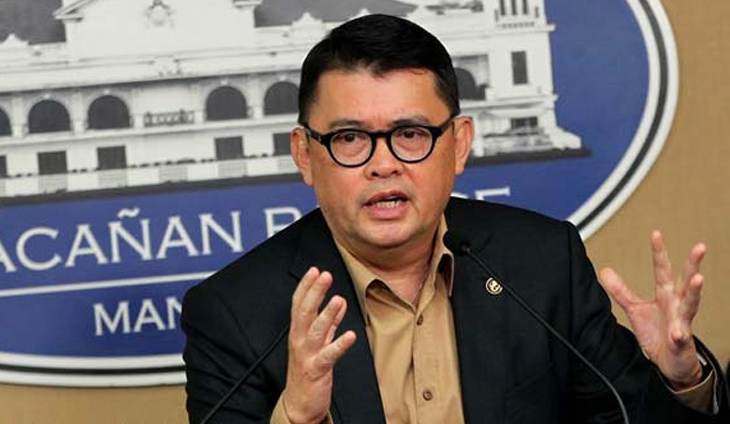 In an April 21, 2022 article published in The Manila Times, Kristina Maralit reported that Presidential Adviser for Entrepreneurship Jose Ma. "Joey" Concepcion 3rd worried more about the low number of booster shots administered to eligible recipients than the possible surge in Covid-19 cases.
According to the report, during the televised "Laging Handa" briefing on April 19, Concepcion warned that the country is racing against time as millions of doses of Covid-19 vaccines are nearing expiration. He was concerned that the vaccines would have expired when Filipinos decided to get the additional shots. "We have 80 million vaccines now in the country — 27 million will expire in June and July. So, kung matumal ang pagkukuha ng mga bakuna natin, mga booster shots especially (So, if vaccination is slow, the booster shots especially), it will definitely cause a waning immunity in the coming months."
Also, Concepcion renewed his appeal to the public to heed the government's call to get their booster shots to prevent another big wave of Covid-19 cases like those in China, South Korea, Thailand, Italy, France, and the United Kingdom.
In addition, Concepcion added that lowered immunity would mean a higher risk of contracting the virus, translating to more infections and potentially affecting the economy anew and halting the momentum gained by micro, small and medium enterprises (MSME) to recoup their losses in the past two years.
Editor's Note: Concepcion has been gracing CCH for quite a while because of all his claims about taking booster shots because previous shots' immunity wane. When he speaks like an expert, he is also expertly distorting the scientific facts [see Joey Concepcion: Alert Level 1 Necessary to Counter Global Economic Slowdown and to Continue COVID Vaccination; The Last Mile for the COVID-19 Deception].
First, waning efficacy doesn't mean lost immunity. [See Is the Waning Antibodies a Sign of Lost Immunity?] If he genuinely believes that these jabs are effective, therefore no need to rush to get booster shots from the exact formulation of the initial doses. Is the logic of insanity so mindboggling? [See Sir Peter Vallance: Boosters every four months cannot continue; Endless boosters can lead to increased autoimmune disease; EMA Warns Against Frequent Booster Shots; WHO: Boosters Using Original COVID Vaccines not Appropriate or Sustainable; Evidence Shows: Taking Booster Shot is Insanity.]
Second, countries he mentioned with a recent surge of infections have high vaccination rates. Did the jab prevent the transmission? No! Then why does he insist on the inoculation? Didn't he hear some countries have already shifted to focused-protection rather than merely counting cases? [See South Korea shifts pandemic policy to focused protection; Singapore Abandons Zero COVID Strategy; Iceland: Vaccines Not Enough, as Many as Possible People Need to be Infected for herd immunity; South Africa eases most COVID restrictions, citing high population immunity.]
Third, he intertwined the surge of covid, waning efficacy, and the 27 million near expiring jabs, but he was most concerned with the former. Subsequently, ramping up the vaccination has nothing to do with public health but political reasons. [See Government Ramps Up Vaccination and Booster Shot Campaign Due to 27 Million Near-Expiry COVID Doses; Why is the Philippine Government so Determined with its Vaccination Drive When COVID Jabs are No Longer Effective in Preventing COVID?; Why can't the Philippine government give up its unscientific, illogical, and useless COVID policies?]
Suppose next time we can hear officials investigating and monitoring the adverse events and ramping up the release of indemnity funds, then maybe there will be a legitimate plummet in vaccine hesitancy and not a mere bandwagon campaign. And to prioritize the genuine informed consent with the list of possible adverse events, including death. [See Japanese Health Ministry: COVID Vaccination Not Mandatory, to be Given Only with Informed Consent; Without informed consent, COVID vaccines are illegal; FDA knew COVID vaccines would lead to severe adverse events, sanitized info was given to people to prevent vaccine-hesitancy; Vaccine Death Report: A Compilation of Vaccine Adverse Events and COVID truths Ignored By Governments and Mainstream Media, Censored by Social Media; W.H.O's VigiAccess Shows More than Two Million Adverse Events Following COVID Vaccination.]
Read Original Article
Read Online
Click the button below if you wish to read the article on the website where it was originally published.
Read Offline
Click the button below if you wish to read the article offline.