Philippines Recognized by G20 for its COVID Jab Deployment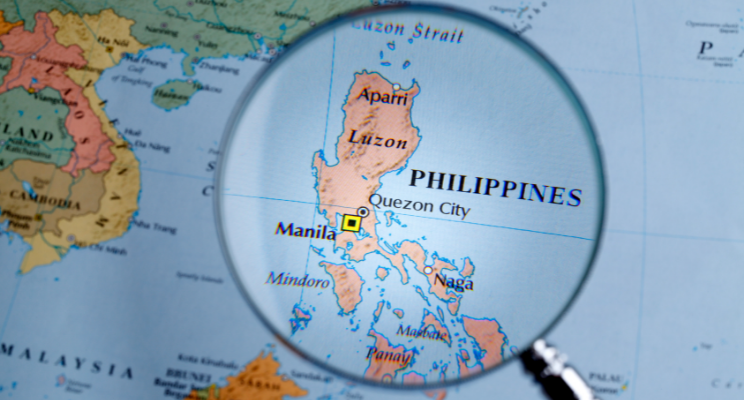 In an April 19, 2022 article published in Philippine News Agency, Lade Jean Kabagani reported that the Group of Twenty (G20) had recognized the Philippines as an "example country" in the acceleration of Covid-19 vaccine deployment.
According to the article, National Task Force (NTF) against Covid-19 chief Secretary Carlito Galvez Jr.reported on April 18 that the group of major developed and emerging economies commended the Philippines for ramping up its vaccination efforts despite high hesitancy and low supplies at the early stages of the national immunization program.
The report titled "Accelerating Covid-19 Vaccine Deployment: Removing obstacles to increase coverage levels and protect those at high risk" was prepared by the World Health Organization, World Bank, Gavi, United Nations International Children's Emergency Fund, and other foreign institutions and presented to G20.
Galvez said the G20 commendation is a "huge recognition" for the Philippines coming from the international community. "Nilalagay ang Pilipinas na isang ehemplo (The Philippines was set as an example) in terms of reducing vaccine hesitancy and increasing demand for Covid-19 vaccination."
Editor's Note: We understand how overwhelming it feels to be recognized in an international community in a positive light. If you can remember, Bloomberg listed the Philippines last in covid resilience ranking in 2021[1]https://www.bloomberg.com/news/articles/2021-09-29/why-the-philippines-just-became-the-worst-place-to-be-in-covid.
Having grabbed the limelight, this is an honor to vaccine proponents in the Philippines. Note that the Philippines was one of the countries with high vaccine hesitancy at the onset of inoculation until the third quarter of 2021. Not until President Duterte gave out empty threats that Inter-Agency Task Force on Emerging Infectious Diseases (IATF-EID), through LGUs and corporations, made vaccination coercive and mandatory [see Duterte to vaccine-hesitant Filipinos: Don't leave your house if you don't want the vaccine; Philippines' Duterte floats idea of forced vaccination; CCH Kalayaan News Episode 3: Will Duterte Jab You in your Sleep?; IATF Planning to Incentivize the Vaccinated].
The government and health authorities have created unconstitutional policies to achieve their goal of inoculating as many Filipinos as possible. [See  https://www.gmanetwork.com/news/topstories/nation/816998/no-vax-no-entry-policy-pushes-filipinos-to-get-vaccinated/story/; https://newsinfo.inquirer.net/1511440/dilg-proposes-no-vax-no-subsidy-for-4ps-folk; Governor Gwen Garcia Upholds RA 11525 Against No Vaccine, No Entry Policy; What's Wrong with the DoTr's "No Vax, no Ride" Policy?] They also used propaganda like bandwagon strategy and touted survey[2] https://www.cnnphilippines.com/news/2022/1/21/SWS-Filipino-vaccine-hesitancy-drops.html dropping vaccine hesitancy. Evidently, the government has increased inoculation, thus the recognition from G20.
However, the current record shows that DOH and its cohorts are having difficulty with its current vaccination drives, and even those who previously believed are now refusing to take booster shots [see Government Fails to Meet 5M Goal of 3rd Mass Vaccination Drive, Says Filipinos Don't See the Urgency in Taking Boosters; Philippines: Fourth Wave of National Vaccination Drive for COVID Has Low Senior Citizens Turnout; The Philippines Sees Steady Decline in Vaccination Rate Despite COVID Jab Campaign Drive; Philippines: Nine Regions Failed Vaccination Drive Target].
Perhaps G20 was seeing data from March 2021 to December 2021; the reason vaccine proponents in the Philippines are so adamant about vaccination nowadays, even World Health Organization Philippine Representative Rajendra Yadav is so bold to say that authorities should employ house-to-house inoculation and focus on elderly and indigents [see WHO Warns of New COVID Surge in Two Months, Urges PH Authorities for a House-to-house Vaccination]. 
With this development, should we expect more stringent measures for Filipinos just to be coaxed to take the experimental jabs? Or perhaps another fear-mongering ploy like covid surge and death reports from the unvaccinated? [See Health Expert Warns There Maybe a New COVID Surge After May 9 Election; Duque Dials Fear, Says Those Who Died from COVID are Unvaccinated.] Filipinos are already aware and awake regardless of how the authorities perpetuate their covid scheme. Only those oblivious and gullible will keep on loving their perpetrators and be happy to roll up their sleeves to be injected in fear of being not up-to-date.
We have to keep on resisting and asserting our rights. COVID truths are coming out; let's continue to hold the line. Let's live the truth and be courageous! No one says it will be easy, but our children are worth all this sacrifice.
Read Original Article
Read Online
Click the button below if you wish to read the article on the website where it was originally published.
Read Offline
Click the button below if you wish to read the article offline.