Is the US Compensation Scheme for Vaccine Injuries Serving Its Purpose?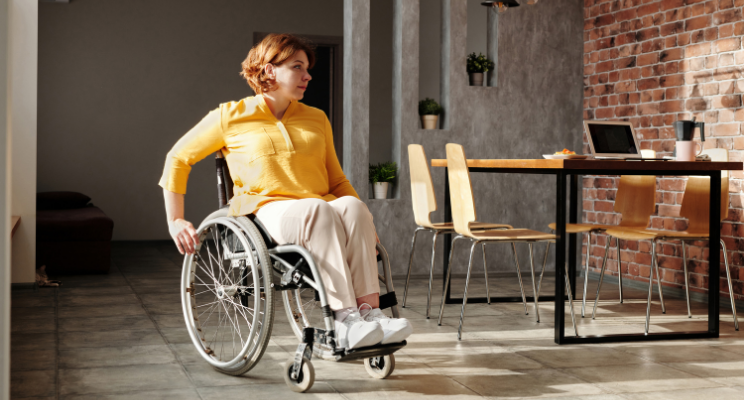 Patients and lawyers say that America's covid vaccine injury claims system is costly, opaque, and yet to issue a single payout. Maryanne Demasi reports for BMJ, published this on April 19, 2022.
According to the article, a covid vaccine-injured lawyer, Atty. Chris Dreisbach researched compensation schemes from his hospital bed, discovering that the US's National Vaccine Injury Compensation Program (VICP) was unavailable to people injured by the covid-19 vaccine.
The VICP was established as a federal law known as the National Childhood Vaccine Injury Act of 1986, designed to provide compensation in the rare instances where an injury results from vaccination while also shielding manufacturers from liability to continue to make the products. It covers most vaccines, including routine childhood immunizations, but it is unavailable to people injured by covid vaccines.
However, when the US secretary of the Department of Health and Human Services declared a public health emergency in early 2020, this triggered the 2005 Public Readiness and Emergency Preparedness Act, meaning that any injuries arising from covid countermeasures—including ventilators, antivirals, and vaccines—would instead have to be filed with the Countermeasures Injury Compensation Program (CICP). To date, only one of the covid claims has been deemed compensable, although no money has been paid yet.
Editor's Note: This article reminds us it is not only Americans who are challenged to get compensation for covid jab injury. The Philippines is another nation that makes it tedious and challenging to collect compensation once you are vaccine injured[1]https://caro.doh.gov.ph/philhealth-releases-guidelines-for-covid-19-vaccine-injury-and-death-compensation/. There are reports that requirements make it impossible to get claims.
Thailand, on the contrary, is now paying compensation for adverse events caused by these experimental covid jabs [see Thailand pay $45M over vaccine side effects].
In the Philippines, the RA 11525 protects the people; however, officials have overstepped their authorities and have circumvented the law. Stripping off the people their rights and people complying to feed their families [see Public Attorney's Office Welcomes Complainants Who are Victims of Mandatory Vaccination and Discrimination].
Health authorities are parroting safe and effective mantras. If the jabs are safe as they want us to believe, why are other nations also talking about vaccine compensation? [See If COVID vaccines were safe, why are governments talking about compensation for vaccine injuries?]. Also, in 2021, Singapore has paid a vaccine-injured teenager, tacitly admitting that covid jabs can cause severe adverse events [see Singapore acknowledges dangers of vaccinating children and teenagers].
COVID jab makers have immunity from all the liabilities caused by these experimental jabs. Remember that what caused the jabs delivery interruption here in the Philippines was the delay in the indemnification agreement. Nonetheless, the Philippine government had assured manufacturers it will assume responsibility should vaccine recipients experience adverse effects[2]https://newsinfo.inquirer.net/1396779/ph-submits-indemnity-deal-to-covax-pool-for-pfizer-astrazeneca-vaccines[3]https://newsinfo.inquirer.net/1399847/ph-wont-waive-vaccine-makers-full-immunity-against-suits[4]https://www.cnnphilippines.com/news/2021/3/23/duterte-liability-private-sector-vaccine-procurement.html.
While covid jab makers enjoy the profits, they are free to manufacture jabs without liability for any adverse events. They also have impossible demands from countries that are only hoping to end the "health crisis" and prove to their citizens that they have the public's interest at heart [see Pfizer demands governments gamble with state assets to secure vaccine deal; Leaked Pfizer contracts show they knew of adverse effects and lack of long-term efficacy of vaccines; Pfizer Controls Health Policy of 110 Countries, CCH Challenges the Duterte Government to Make Public Its Contract with Pfizer].
However, what makes it hard to prove that covid jabs caused fatalities is the absence of post-mortem reports [see End vaccine misinformation: Mandate autopsies for anyone who dies within two months of vaccination]. Although the previous autopsies of the vaccinated decedents unquestionably point to covid injections as the causal agent [see Ground-breaking autopsy report shows the vaccinated had toxic spike proteins all over the body; Experts Find Inflammation, Organ Damages on Autopsies of Vaccinated Individuals; Confirms Vaccines Contain Toxic Chemicals; Autopsy confirms Michigan woman died from blood clots due to vaccine; Autopsies show irrefutable evidence of deaths due to COVID vaccine; It's official: BBC presenter Lisa Shaw died of COVID vaccine complications].
In the Philippines, how many are lined up to claim death and adverse events compensation from Philhealth? Does Philhealth have funds to pay for all the claims? Also, to reiterate that these jabs are nowhere to being safe and effective, insurance companies are experiencing a surge, not of infections but policyholders' visits to doctors because of covid jab complications[5]https://uncoverdc.com/2022/02/23/german-insurer-warns-more-vaccine-side-effects-than-previously-known/.
Is the Philippine government ready for the onslaught of adverse events, or will DOH label them as mere coincidence and blame the underlying conditions? [See DOH Undersecretary Herminigildo Valle's 17-year-old Son Dies Days After the Second Dose of COVID Jab; DOH: Death of health worker due to COVID-19, not vaccine; Psychiatric Disorder Following Pfizer COVID Jab, Not a Rare Case, VigiAccess Has Recorded Thousands of Cases]
Read Original Article
Read Online
Click the button below if you wish to read the article on the website where it was originally published.
Read Offline
Click the button below if you wish to read the article offline.