End vaccine misinformation: Mandate autopsies for anyone who dies within two months of vaccination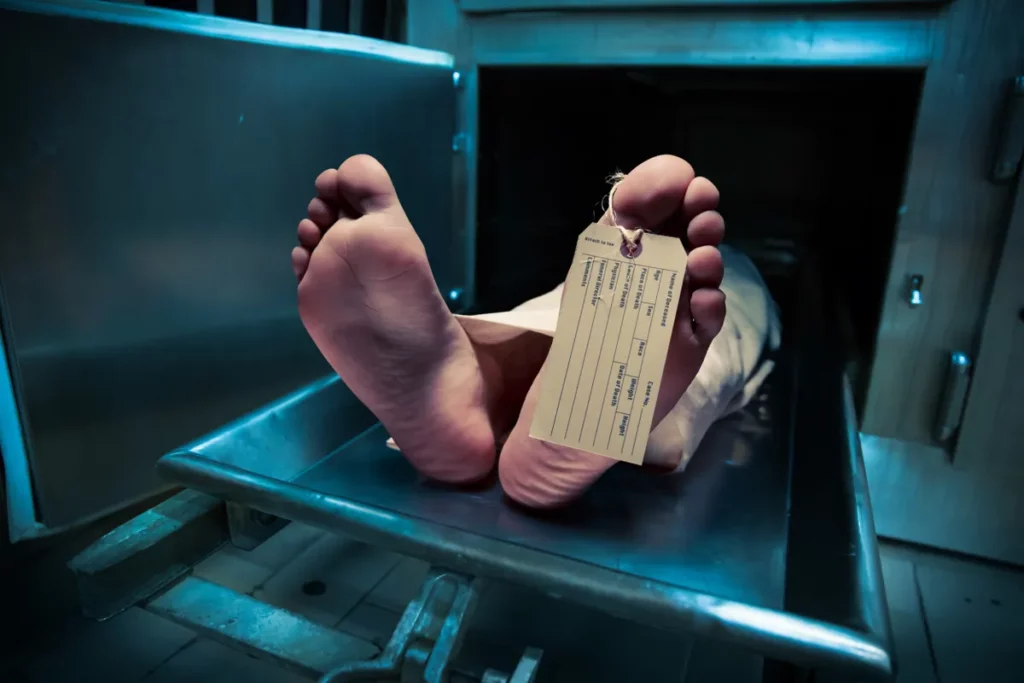 In this March 22, 2022 Substack article, Steve Kirsch offers a clever way for governments to finally end vaccine misinformation. Kirsch says: "If they truly wanted to end vaccine hesitancy, all they have to do is require autopsies if you die within 60 days of vaccination and require the medical examiners to make the required tests to determine vaccine involvement…and publish them".
Kirsch stresses that deaths due to vaccination has telltale clots which could easily be spotted by licensed embalmers. If governments were committed to combatting "vaccine misinformation", autopsies are powerful tools. He adds, "They don't do it because they know the results would be devastating and would immediately halt the vaccine and discredit the FDA, CDC, the entire medical establishment, virtually all members of Congress, and the mainstream media".
Instead of autopsies, the government has chosen to rely on censorship, "using hand-waving arguments to create fear, uncertainty, and doubt to discredit any study showing data that doesn't fit the narrative".
Editor's Note: Long before the COVID shots were released, many experts were already raising caution. For example, in December 2020, an article written by Dr. James Lyons-Weiler said that trials of the Pfizer-BioNTech COVID shot indicated the possibility of pathogenic priming [Read Briefing document on Pfizer-BioNTech vaccine shows evidence of pathogenic priming among older adults].
In another article, Prof. Dolores Cahill said it would be easy for governments to rule out vaccines as the cause of deaths following COVID vaccination through autopsies [read What is pathogenic priming?].
Despite these, however, autopsies have not been mandatory for those who died shortly after vaccination. While this is happening, COVID testing after deaths continues to be implemented, even when the reason for hospitalization was another illness, which in turn ensures that COVID remains one of the highest "causes of death" here in the Philippines [see Governments now admitting: COVID deaths skewed by people who died of other causes, John Ioannidis: COVID Deaths Massively Over-counted]. See how they are manipulating the data?
The problem with this manipulation is that the government is not seeing the warning signal of an impending health disaster. Remember the articles Long-term dangers of experimental mRNA shots, Peer-reviewed research shows mRNA vaccines can cause neurodegenerative diseases, Peer-reviewed study confirms mRNA COVID jabs dangerous, suppress innate immune system?
These are just some of the long-term effects of the COVID shots, and the issues could be even worse. Already in the short term, we are seeing huge increases in "mysterious deaths" and massive reports of adverse events [Read Popcom: Philippines Logs Highest Mortality Rate in 2021, Highest in a Year Post WWII 2021 , Excess Deaths in the Philippines Shows Pandemic, but it is Not COVID, Millenials experienced 84% increase in excess mortality during Omicron wave in US. Also, read UK launches investigation on higher-than-usual hepatitis cases among children, Study: Teens with vaccine-induced myocarditis experienced persistent heart abnormalities, A Previously Healthy Woman Dies From Rare Brain Disorder After Second Pfizer Shot, Thailand to pay $45M over vaccine side effects].
Read Original Article
Read Online
Click the button below if you wish to read the article on the website where it was originally published.
Read Offline
Click the button below if you wish to read the article offline.