Vaccinated Individuals More Prone to COVID Infection with Beta, Gamma, and Delta Variants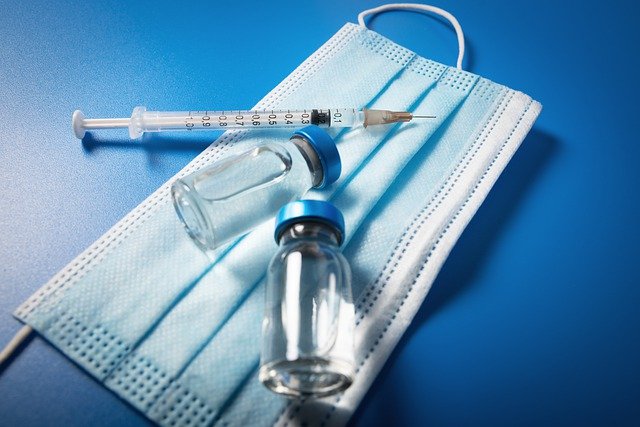 The following article is a preprint published on medRxiv last November 24, 2021. It looks at the effect of SARS-CoV-2 variants of concern (VOC) to vaccine-induced immunity.
The study looked at 28,578 samples from individuals with known immune status obtained through national community testing in the Netherlands from March to August 2021. Results of the study show that there is an increased risk of infection by the Beta (B.1.351), Gamma (P.1), or Delta (B.1.617.2) variants compared to the Alpha (B.1.1.7) variant after vaccination.
The researchers say that there is no clear difference in the rate of infection based on the kind of vaccine, however, the infection was higher in the first 14 to 59 days after complete (or full) vaccination compared to 60 days and longer.
The researchers add, "in contrast to vaccine-induced immunity, no increased risk for reinfection with Beta, Gamma, or Delta variants relative to Alpha variant was found in individuals with infection-induced immunity".
Editor's Note: This article shows us that in the first 14 to 59 days of vaccination, something happens to a vaccinated person's immune system that makes them susceptible to SARS-CoV-2 variants.
Understanding why this happens is important, especially as many governments are once again panicking, thanks to the existence of the Omicron variant, and a new surge in case infections are being recorded in highly vaccinated countries [Experts have already started explaining why this happens, see Pro-vaccine immunologist: "I would probably prefer to have natural immunity", Geert Vanden Boosche: Natural immunity, not vaccines, will create herd immunity. Also, read Despite High Vaccination rates, Europe is Returning to Lockdowns, Gibraltar, the World's Most Vaccinated Country has Canceled Christmas Celebrations Amid COVID Spike, Majority of Covid-19 Deaths and Hospitalizations in Scotland are Fully Vaccinated, Singapore Overtakes 2020 Record Despite High Vaccination Rate, Experts Admit Surge due to Waning Protection from Vaccine, Worldwide data from 185 nations prove that the highest death rates are in the most vaccinated countries; we are now in a pandemic of the vaccinated, Waterford, Ireland: Vaccinated Patients in ICU as High as Total Number of COVID Patients in ICU Last Year].
Could this already be due to antibody-dependent enhancement? [See Health experts review some possible unintended consequences of mRNA COVID vaccines, Long-term dangers of experimental mRNA shots. Also read Study confirms possibility that vaccine recipients will face ADE injuries and deaths, Vaccines do not fully control Delta variant: Majority of COVID deaths are from vaccinated. Evidence of dangerous ADE at work].
Governments cannot afford to not answer this question, especially as past coronavirus vaccines have had devastating effects on trial participants (and test animals) [see What is pathogenic priming?]. Ignoring this safety signal is complacency (if not an intentional criminal act).
Read Original Article
Read Online
Click the button below if you wish to read the article on the website where it was originally published.
Read Offline
Click the button below if you wish to read the article offline.