One in Three Vaccinated Teenagers Suffer Cardiovascular Side-Effects, One in 43 Suffer Heart Inflammation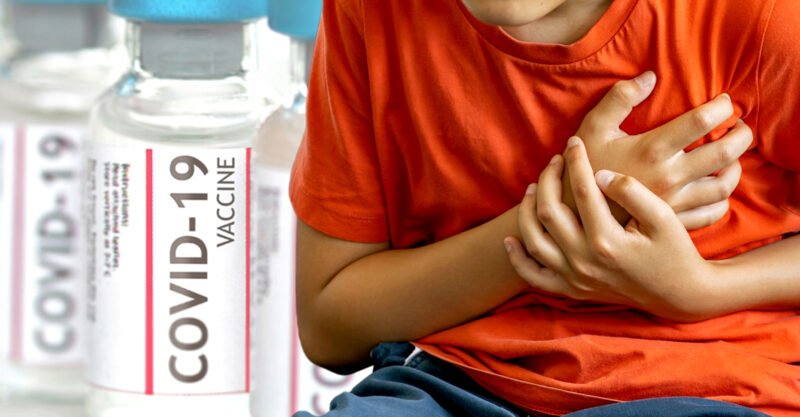 The following article was written by Megan Redshaw and was published by The Defender last August 11, 2022.
In it, Redshaw discusses the results of a new prospective study conducted in Thailand during the country's COVID vaccination campaign for adolescents. The study involved 301 participants aged 13 to 18 years who were healthy and exhibited no abnormal symptoms after receiving their first vaccine dose.
The research found that 18% of the participants had an abnormal electrocardiogram (EKG) after receiving their second Pfizer dose. Meanwhile, 3.5% of males developed myopericarditis or subclinical myocarditis. Two were hospitalized and one was admitted to the ICU for heart problems.
Editor's Note: Remember how governments have tried to underestimate the incidence of myocarditis among children? [Read CDC advisory panel set to meet to discuss higher-than-expected cases of myocarditis among the young vaccinated, Hundreds of athletes have collapsed during games: What's going on?].
Do you remember how they continued to push for vaccines for kids, toddlers, and babies, despite the number of researchers and health experts saying that these incidents of heart inflammation must be examined? [Read Major study finds COVID shots increase risk of heart inflammation up to 120 fold, Journal article confirms younger males at higher risk of myocarditis following COVID vaccination, VAERS cases, "just the tip of the iceberg", Hongkong finds increased myocarditis in teens, JAMA study shows 133x risk of myocarditis following COVID vaccination, Cytokine storm leading to myocarditis possible culprit in death of two teenage boys who received second dose of Pfizer jab, Former FDA official: FDA negligent in not investigating myocarditis cases, Study: Teens with vaccine-induced myocarditis experienced persistent heart abnormalities, COVID Vaccines Would Kill 117 Children Aged Five to 11-Year-Olds in Order to Save One Child Dying from COVID, Taiwan halts second dose of Pfizer COVID vaccine for children aged 12-17 years, Oxford University Infectious Disease Experts Say NO to COVID Vaccines for Children].
Have you forgotten how some governments tried to make COVID shots mandatory, and how they continued to push for boosters for children even when they did not need first shots? [Read DOH Approves COVID Boosters For Minors, Vaccine Experts Say COVID Booster Shots for Children Not Yet Necessary, Florida breaks with CDC: No COVID vaccine for healthy children, Group of Senior Doctors and Scientists Call on JCVI to Pause Roll out of COVID Vaccines to Children 5 to 11 years, Australian Senator Calls for Immediate Suspension of Vaccine Rollouts for Children, No Need for Vaccines: Children's Immune Systems Primed and Ready for SARS-CoV-2, COVID Vaccines for Children are as Fatal as for Adults'].
Why should we rely on the "guidance" of health officials who will not be held accountable for the results of an intervention they are pushing?
Aside from the article linked below, we encourage you to read this article from Dr. Vinay Prasad to understand the implications of the new study from Thailand.
Read Original Article
Read Online
Click the button below if you wish to read the article on the website where it was originally published.
Read Offline
Click the button below if you wish to read the article offline.