Study: Immunocompromised People Should Avoid Repeated Masking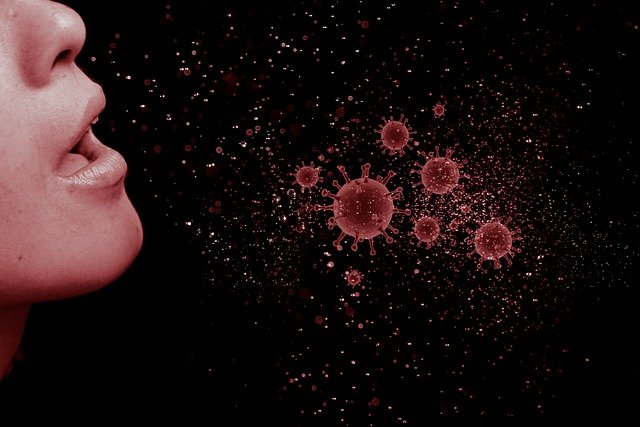 The following is a peer-reviewed article published in Nature Scientific Reports last July 18, 2022. In it, researchers from the Department of Microbiology at Kindai University Faculty of Medicine in Japan aimed to determine the quantity and kinds of bacteria and fungi that attach to masks. They also wanted to investigate whether mask-attached microbes are associated with the types and usage of masks, as well as the lifestyle of mask wearers.
The research studied three kinds of masks: non-woven, polyurethane, and gauze. Here are a few important findings of the study:
More bacterial colonies formed on the face-side of masks. The mean colony counts on the face-side were 13.4 times higher compared to the outer side. This result was almost the same for all types of masks.
The prolonged use of masks enables bacteria to survive and grow. Drying out the masks causes the bacteria to die, which could explain why the outer side of the mask had a lesser number of bacteria colonies.
There were higher fungal colony counts on the outer side of the mask compared to the face-side, but the authors say that this could be due to the duration of mask usage, not the type of mask.
Based on these results, the authors conclude that "immunocompromised people should avoid repeated use of masks to prevent microbial infection".
Editor's Note: It is clear from this study that instead of preventing bacteria, masks actually incubate it. Moreover, the study also confirmed what we have been saying a long time ago – the pore size of masks is not small enough to prevent viruses from entering.
Given the capacity of masks to incubate bacteria, and their inability to keep out viruses, masks act like a "greenhouse" for viruses. The science on this has been known since 2019, when the World Health Organization (WHO) created its Pandemic Response document [read Will the real WHO please stand up?].
Take note that this is not the first mask study that was done. There are many others, some confirming that the masks cannot prevent COVID, while others say that the masks are dangerous [see Study shows 90% of particles can pass through cloth masks making them useless for preventing COVID transmission, Danish mask study now published: Masks do not reduce SARS-CoV-2 infection, US data show masks make no impact on COVID spread, Study finds carbon dioxide levels rises beyond acceptable safety levels in masked children, Plastics Used in Face Masks Found in Patients' Lungs, Meta-study shows that masks are dangerous, German Neurologist: Oxygen deprivation due to face masks cause permanent neurological damage].
Why did the WHO push for governments to mask their citizens? Either they were ignorant of the scientific data, or they were intentionally weakening our immune systems [see The Pandemic of Censorship and watch the first Plandemic video featuring Judy Mikovitz. Also read Compulsory masking is an assault on humanity, Mandatory masking interferes with personal autonomy].
Lastly, with this new information on the dangers of masking, and the "emergency" receding, there is no reason for governments to keep or reinstate masking rules [see Chief Health Officer Signals Possible Return of Masks in Australia, Mask Coercion To Become Permanent in Germany. Also, read Face Masks Outdoors No Longer Required In Cebu Province].
Read Original Article
Read Online
Click the button below if you wish to read the article on the website where it was originally published.
Read Offline
Click the button below if you wish to read the article offline.