Duque Hopes Lawmakers to Enact Mandatory Vaccination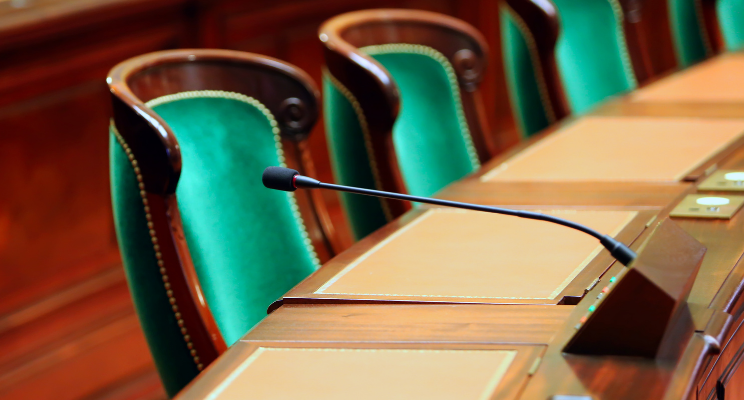 'No booster, no ride' eyed. This recommendation by Department of Health Secretary Francisco Duque III was reported by Helen Flores and published in Phil Star Global on April 5, 2022.
According to the report, with the slow uptake of vaccines and boosters and fresh COVID spikes reported in several countries, Health Secretary Francisco Duque III hopes Congress can find the "political will" to pass legislation that will make vaccination mandatory. Also, Duque floated the idea of requiring booster shots to take public transportation or enter certain establishments, similar to the "no vax, no ride" policy last year.
The article states Duque made the suggestions at the Laging Handa briefing with President Duterte on April 4. Also, it was reported that the Bangsamoro Autonomous Region in Muslim Mindanao had the lowest vaccination rate in the country at 25 percent or fewer than a million of the eligible population. Pandemic response officials expressed concern about this amid mass gatherings during the observance of the Muslim holy month of Ramadan. [See Philippines: Nine Regions Failed Vaccination Drive Target.]
Due to low uptake, there are near-expiry covid jabs that will be donated to other countries such as Myanmar and Papua New Guinea.
Editor's Note: This report shows that the previous information on the low hesitancy rate[1]https://www.cnnphilippines.com/news/2022/1/21/SWS-Filipino-vaccine-hesitancy-drops.html of Filipinos to take the covid jab is either fraudulent or fictional. With the slow covid jab uptake, isn't it demonstrating high vaccine hesitancy? [See Government Fails to Meet 5M Goal of 3rd Mass Vaccination Drive, Says Filipinos Don't See the Urgency in Taking Boosters; Philippines: Fourth Wave of National Vaccination Drive for COVID Has Low Senior Citizens Turnout; The Philippines Sees Steady Decline in Vaccination Rate Despite COVID Jab Campaign Drive.] Or perhaps, is there an oversupply of these experimental jabs, and they need some coverup?
Furthermore, Duque seems resolute in inoculating every eligible Filipino, whatever it takes. [See Government Ramps Up Vaccination and Booster Shot Campaign Due to 27 Million Near-Expiry COVID Doses] Is the 100% vaccination rate to achieve a touted herd immunity his brainchild? [See The Government Believes that 100% Vaccination is the Key to Getting the Philippines Back to Normal.] He even over imposes his position to peddle the idea of mandatory vaccination and booster shots. Where does this individual get the confidence to play like Dr. Anthony Fauci? Or are they looking at the same playbook? [See Could Fauci's Admission of Natural Immunity Change the Herd Immunity Credence.]
Can you see the display of mixed arrogance and ignorance? When undoubtedly mandating an experimental jab is not only illogical but also unconstitutional [see Integrated Bar of the Philippines Releases Statement Questioning Legality of Policies Restricting Movement of Unvaccinated; What are the Constitutional and Scientific Bases for Restricting Movements of Vaccine-Free Citizens when COVID-19 Infects Anyone Regardless of Vaccination Status?; PAO Chief Atty Persida Acosta Calls for the LGUs Not to Discriminate Against the Vaccine-Free; Senator Koko Pimentel Says Listing Down Unvaccinated is Violation of Constitutional Rights; Senate President Vicente Sotto Denounces Discrimination Against the Vaccine-Free; Public Attorney's Office Welcomes Complainants Who are Victims of Mandatory Vaccination and Discrimination].
If Philippine lawmakers bent on Duque's request, then that illustrates what power the latter holds.
We will monitor development on this matter.
Read Original Article
Read Online
Click the button below if you wish to read the article on the website where it was originally published.
Read Offline
Click the button below if you wish to read the article offline.