Metro Manila and 38 Other Areas Placed Under Alert Level 1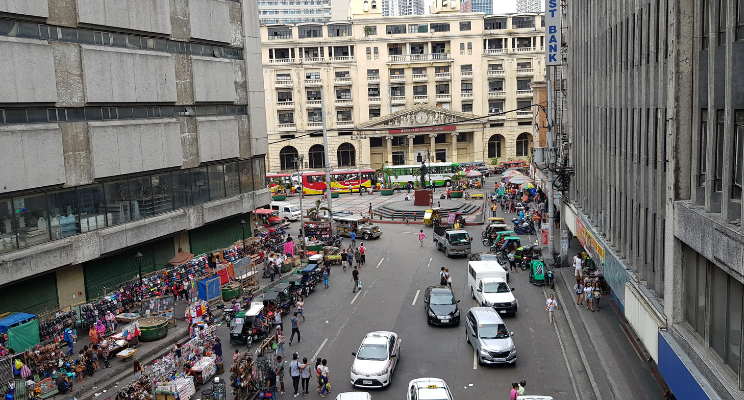 On Sunday, February 27, 2022, the Inter-Agency Task Force for the Management of Emerging Infectious Diseases (IATF-EID) approved the amendments to the guidelines on the nationwide implementation of the Alert Level System Covid-19 response. Philippine News Agency published this report on February 28, 2022.
According to the article, this amendment, after the IATF also approved on Sunday, placing the National Capital Region and 38 other areas under Alert Level 1 from March 1 to 15 [see amended guidelines https://iatf.doh.gov.ph/wp-content/uploads/2022/02/20220227-IATF-GUIDELINES-RRD.pdf].
Highlights of Alert Level 1:
Under Alert Level 1, the IATF said there are no restrictions in terms of indoor and outdoor capacities. Everyone can undertake intrazonal and interzonal travel without age and even comorbidities.
All establishments, persons, or activities are likewise allowed to operate, work, or be undertaken at total on-site or venue seating capacity, provided these are consistent with minimum public health standards.
Well-fitted face masks shall be worn properly at all times
All private offices and workplaces, including public and private construction sites, may operate at 100 percent capacity, consistent with national issuances on vaccination requirements for on-site work.
Agencies and instrumentalities of the government shall likewise adhere to a 100 percent on-site workforce.
Public transportation in Alert Level 1 shall be at total seating capacity.
Individuals 18 years old and above will be required to present proof of complete vaccination shall be required before entry into the list of establishments identified under the principles of 3C's strategy against Covid-19.
Children ages 17 and below shall not be required to present proof of vaccination status.
Thirty-eight areas are placed under alert level 1, including Metro Manila, from March 1 to 15.
Editor's Note: Some Filipinos are ecstatic to "take back" their liberty. Alert levels have been the condition of how you take part in society. Although some people emerged to favor false security, the government restrictions have granted them. [See Public Seminar 25: What Is Stockholm Syndrome?; Faulty COVID-19 tests: Why prisoners love their jailers and never-ending lockdowns.]
Scrutinizing this development, we have to be grateful rather than mope and cradle animosity at the government. However, the protocols suggest impermanence, especially with the inclusivity of the alert level system. Looking at it, their target to inoculate as many as possible is still the topmost priority in the pretense of going back to a pre-pandemic state. Can we really go back to normal?
Is this another ruse and experiment to determine how individuals behave? [See Are Filipinos Being Subjected to Mass Behavioral Experiments?]. Are authorities willing to let go of superficial absolutism? What scientific evidence are they looking at why they cannot discard all the restrictions entirely? [See How Denmark decided COVID isn't a critical threat to society; Iceland: Vaccines Not Enough, as Many as Possible People Need to be Infected for herd immunity; Japanese Health Ministry: COVID Vaccination Not Mandatory, to be Given Only with Informed Consent; Why are Other Countries Now Acknowledging Natural Immunity in the Absence of Vaccination?.]
Several countries have lifted all the covid restrictions because covid jabs are obsolete, as data shows how omicron swept the Earth and hit the fully vaccinated hard [see New Zealand Official Data: 80-100% of Covid-19 Hospitalizations are among the Fully Vaccinated; PfizerGate Scandal: The Worldwide Cover-up of Data to Hide Covid-19 Vaccines Cause VAIDS; What is causing the explosion of COVID cases which is now leading to panic, and tyrannical, illegal mandates in the Philippines?; Israeli hospital director: Vaccine has no significance regarding severe illness; Israeli data shows vaccine side effects not rare at all].
When can we see the Philippine government browse through scientific evidence and discover for themselves that health authorities are employing fraud and misinformation? Or the most important question would be, are these authorities willing to admit that they have invested in a crime against humanity? Are they courageous enough to acknowledge that covid is a scam, statistics are manipulated, and covid deaths are over-counted? And finally, can they divulge detailed information about the experimental gene therapy in the guise of covid-19 vaccine, that yes, this is a human experiment on a massive scale? [See Study finds Pfizer jab goes into liver cells and is converted into DNA, confirms mRNA jab is gene therapy; Bayer Pharmaceuticals President Admits mRNA "Vaccines" are Cell and Gene Therapy; Covid Vaccines are Bioweapons for Mass Genocide; Pfizer's Assassin Vaccine; "Vaccines" are Premeditated Murder. MSM Snubs Massive Proof .]
Read Original Article
Read Online
Click the button below if you wish to read the article on the website where it was originally published.
Read Offline
Click the button below if you wish to read the article offline.