Public Seminar 25: What Is Stockholm Syndrome?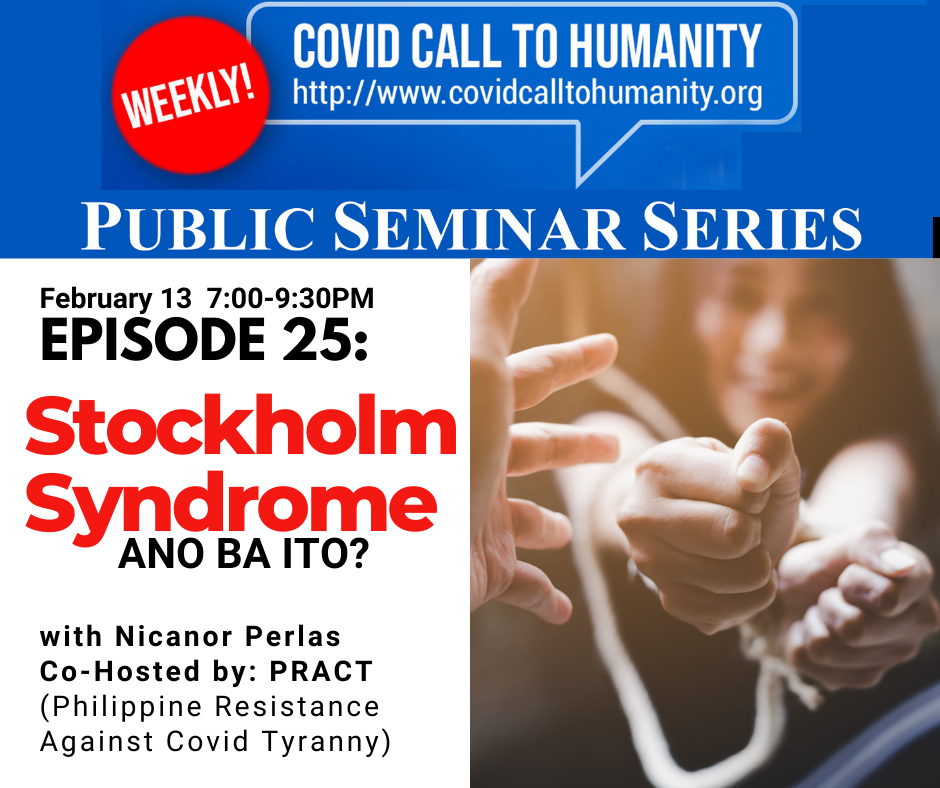 What comes in your mind when you hear the term Stockholm Syndrome? Watch, listen, and join the discussion on Sunday, February 13, 2022, 7:00-9:30 (GMT+8) in the evening.
Visit https://www.facebook.com/covidcalltohumanity/ to watch the live stream. A recording of the episode will be available on this website next week.