Israeli data shows vaccine side effects not rare at all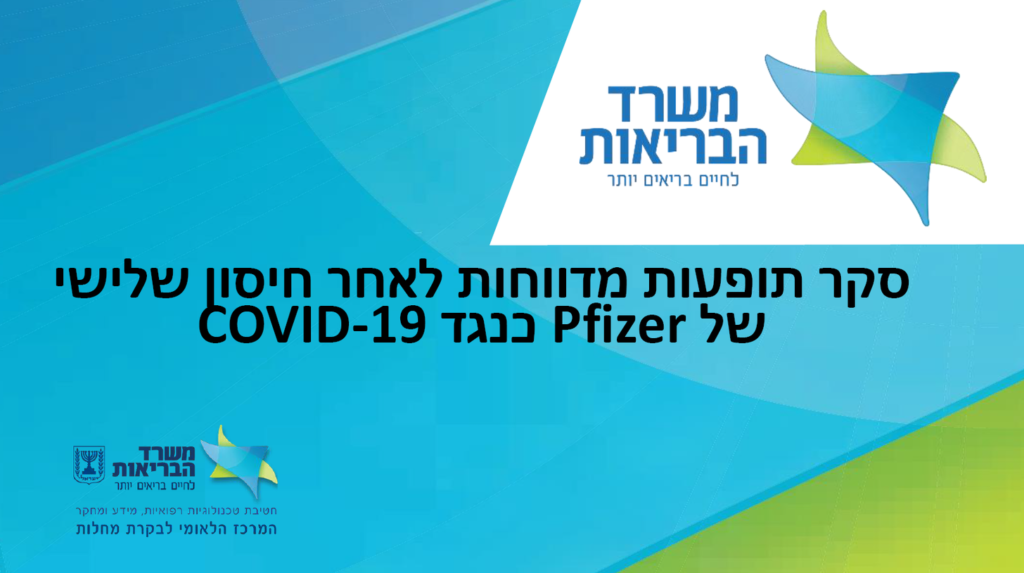 In this February 21, 2022 article published in Substack, Steve Kirsch discusses the recent study conducted by the Israeli Ministry of Health (MOH) which illustrates the huge impact of COVID vaccination on people's health.
The MOH conducted a proactive survey of people three to four weeks after receiving their booster shots. The government asked more than 2,000 people what adverse effects they experienced following vaccination. The results of the study were released last February 9, 2022, through the MOH's telegram channel.
Here are some of the highlights of the survey:
0.3% of people reported hospitalization as a result of the adverse event they experienced.
4.5% of respondents reported neurological problems, 16% of these cases occured within an hour of vaccination
Nearly 10% of women under age of 54 had disruptions to their menstrual cycle
About 25% of people with pre-existing auto-immune disorders, depression or anxiety reported a worsening of their symptoms following the booster.
29% reported they had difficulty performing daily activities as a result of the adverse event.
You can download the actual text here: https://t.me/MOHreport/9197.
An English translation of the report may be accessed here: https://galileoisback.substack.com/p/translated-israeli-moh-survey-of?utm_source=url.
Kirsch also cited an extensive article written by Josh Guetzkow,  senior lecturer in health policy at the Hebrew University of Jerusalem, which analyzed the implications of the MOH data.
Editor's Note: Take note that unlike the passive surveillance typically used by governments which relies on voluntary self-reporting of side effects, in this proactive survey, the Israeli MOH called each of the vaccine recipients on their list. This meant that even the mildest of all side effects which typically just gets ignored would have been recorded. And because the government has decided to actively collect data on the side effects of the vaccine, we are now seeing that the vaccine is now so safe after all.
Can you imagine what the results would be if all countries implemented active surveillance from the very beginning of the vaccine rollout? As a matter of fact, why didn't they do this from the very beginning, when vaccines were actually vaccinating the most vulnerable sectors of our society?
Perhaps now would be a good time for the government to fulfill its function. We think that if governments want to keep vaccinating, then they should at least conduct active surveillance of all those who received the shots, particularly the young children who stand nothing to gain from COVID vaccination [also see Should you vaccinate your children? and Fully vaccinated and boosted: Should you take the 4th vaccine dose if you are immunocompromised?].
Read Original Article
Read Online
Click the button below if you wish to read the article on the website where it was originally published.
Read Offline
Click the button below if you wish to read the article offline.