Philippines: Despite Lockdown, Cases are Increasing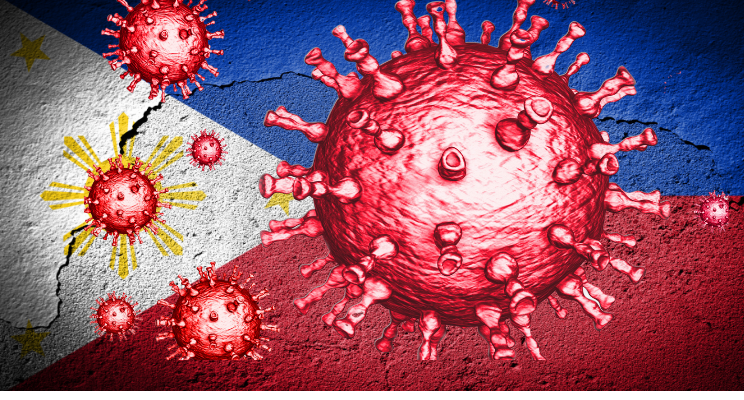 In an August 25, 2021 article published by the Manila Standard, Willie Casas, and Rey Requejo report, COVID cases in the Philippines continue to rise despite lockdowns and quarantine protocols.
However, Department of Health (DOH) spokesperson Undersecretary Maria Rosario Vergeire said that the lockdown may result in dropping cases that will be seen within two to three weeks.
Editor's Note: The DOH, as echoed by the mainstream media, is adamantly reporting the increasing COVID-19 cases, based only on projections. This is problematic, as projections are not the complete picture and must not be used for decision-making. Those who decide for the country's "pandemic" response must also look at the actual data because there is a wealth of information derived from there. Here are a few examples:
The Philippines, on the other hand, seems to be obstinate with the fear-mongering since we listen to statisticians instead of immunologists and virologists who can suggest what we can do to lower the contagion, if not eradicated. [See OCTA makes another baseless assumption, says Delta community transmission already happening despite having no proof; Open Advisory to the IATF and Media Editors: UP Projections Flawed, Ignore It and Remove Lockdown] The basis of the global lockdown was a mathematical model of Dr. Neil Ferguson, who has been inaccurate with all his previous predictions on MERS, SARS and Ebola etc. US and UK followed this model, set aside natural herd immunity, and adopted a Draconian measure, a society lockdown. [See https://hannenabintuherland.com/news/remember-dr-neil-ferguson-who-in-the-2020-predicted-up-to-65-million-covid-deaths/; https://www.theguardian.com/books/2021/may/17/doom-the-politics-of-catastrophe-niall-ferguson-review; Death Rate, Science, Lockdown, Fear, the "New Normal", Vaccines, Social Control and the Immune System]
Suppose if only the governments had learned lessons from the previous pandemic responses instead of mathematical models; in that case, we could have avoided this catastrophe. [See COVID-19 models that triggered lockdowns ignored huge historical data on managing viral pandemics] All the measures the governments' implement are smoke and mirror, which has no other aim but to defy people to push their purported agenda. With the use of scare propaganda through statistics and inflated numbers of positive cases, the only way these orchestrators will succeed is when people continue to live in constant fear and get addicted to it. [See Trusted News Initiative or Corrupted News Initiative? Mission: Systematic censorship of the world's top public health experts; We are living in a manufactured nightmare; Another media insider reveals how network uses corrupt practices to promote COVID vaccines and fake news; Fear appeal: The science of using fear to manipulate people into submission; CNN technical director admits network used fear in COVID coverage to drive ratings up; Scientists admit: Use of fear to control behavior during the COVID crisis was totalitarian]
Read Original Article
Read Online
Click the button below if you wish to read the article on the website where it was originally published.
Read Offline
Click the button below if you wish to read the article offline.