Danish Pediatricians Question Health Authorities On COVID Jab Recommendation for Children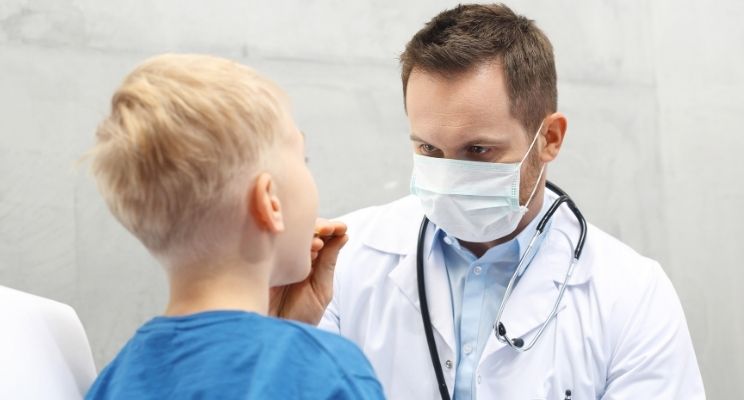 In a January 21, 2022 article published in Euractiv,  Charles Szumski reported that Danish pediatricians have called on the Danish Health Authority to review whether it should continue recommending the COVID-19 vaccine for children in Denmark.
According to the report, this appeal comes after Norway's health authorities said they would not recommend the jabs for children aged 5-11. Dr. Klaus Birkelund Johansen, chairman of the Danish Pediatric Society, said Norway's decision is based on the latest Omicron data. In contrast, Denmark still bases its child vaccine recommendations on the Delta variant.
Also, Johansen added that the National Board of Health should reassess the efficacy of vaccinating children in light of the new Omicron variant. "When countries that are comparable to Denmark look at the same data and come to different conclusions, I can understand why Danish parents find it difficult to decide what to do." [See Norway Believes Natural Immunity is Better Protection for Children Five to 11 Years.]
Editor's Note:  We could understand these pediatricians' sentiments, especially since their neighboring Nordic countries have decided against recommending covid jabs to children five to 11 years old. [See Finland will not recommend COVID injections for healthy children aged 5 to 11 years; Sweden will not recommend COVID vaccines for kids aged 5 to 11 years].
The reasons for suspending vaccination for children: they don't need it! Scientific evidence says that we should not vaccinate healthy children [see FDA Panel Recommends Pfizer's Low-dose Covid Jab for Young Children Ages Five to 11 Without the Safety Data, One in 9 Children Suffered Severe Adverse Reaction from the COVID Vaccine; Pfizer Concealed Documents Proving that Covid Jab Will Kill Children].
Also, note that even with the Delta variant, many experts have already been saying that there is no reason to inoculate children because they are at near-zero risk of severe complications from COVID. [See Experts assess safety and necessity of Moderna COVID-19-mRNA-Vaccine for children; Expert evidence regarding the use of Pfizer COVID-19 mRNA Vaccine for children; Thousands of Physicians and Scientists Reach Consensus: Natural Immunity Works, Children Do Not Need COVID Vaccination; No Need for Vaccines: Children's Immune Systems Primed and Ready for SARS-CoV-2; German study confirms Children at VERY low risk of COVID-related severe disease and death].
Why can't others see that when other countries and health authorities recognize the perils of taking the jab? Or is there something compelling them to turn a blind eye to the truth?
Read Original Article
Read Online
Click the button below if you wish to read the article on the website where it was originally published.
Read Offline
Click the button below if you wish to read the article offline.