Dr. David Martin Reveals Conspiracy Behind Series of Wildfires Sweeping the World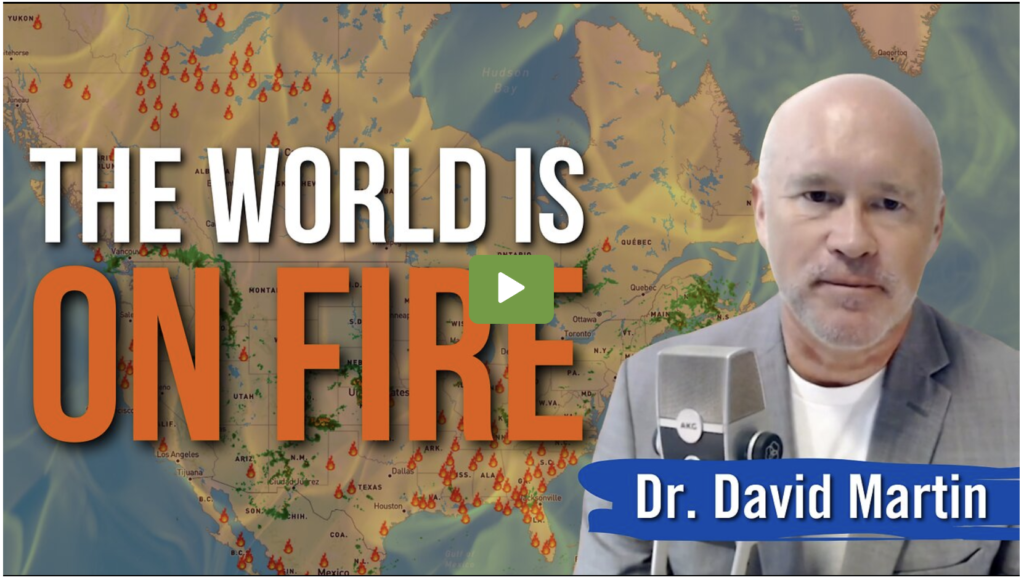 The world is experiencing a wave of wildfires in places like Maui, Canada, Greece, and France, prompting questions about their origins. Some suggest that government mismanagement, questionable land acquisitions, and new laws may be contributing to these fires.
In the video attached video to the article linked below, Dr. David Martin, a technologist and entrepreneur, argues that these wildfires are not merely natural disasters but part of a deeper agenda. He compares them to historical events like the Dust Bowl, suggesting they could be a means of reappropriating land for new purposes. Dr. Martin believes that these fires serve to redistribute resources into state control, creating cognitive dissonance amidst climate change concerns.
Editor's Note: The enemies of humanity want you to believe that the world is nearing its end and that climate change is to blame for it. They already set the stage for this narrative as early as 2018, and we were one of many who actively campaigned for sustainable solutions to the climate disaster.
We continue to believe that indeed, we are undergoing some environmental crisis. We, however, think that the solution is NOT technology, but the return to the basics. We must learn to strip ourselves bare so that we may finally hear the call of the earth.
The world elites want us to think that their solution to climate change is the only solution forward, read Nobel Prize Winner Cancelled by IMF After Denouncing Climate Change Alarmism, UN Partners With Google To Control Climate Change Narrative, Says, "We Own The Science", Bill Gates Thinks His Magic Seeds Will Solve World Hunger, Peddlers Of Environmental Doom Have Shown Their True Totalitarian Colors, Time To Awaken: Hostile Takeover Of Global Food System Already In Process, Greenpeace founder Patrick Moore on the devastating impact of Net Zero.
Read Original Article
Read Online
Click the button below if you wish to read the article on the website where it was originally published.
Read Offline
Click the button below if you wish to read the article offline.