Mainstream media finally acknowledges: Lockdown benefits a drop in the bucket compared to the costs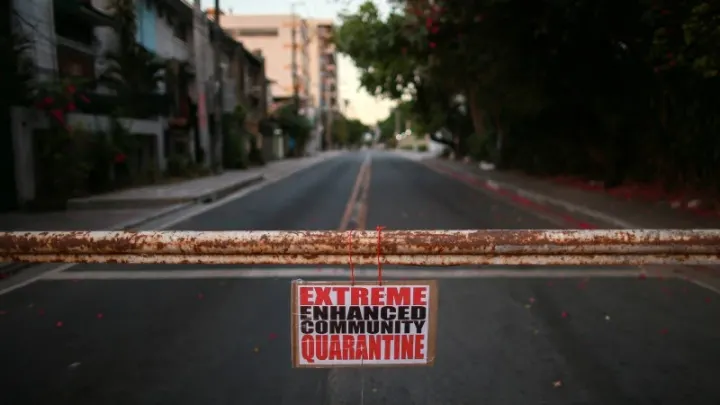 A landmark study conducted by scientists from Johns Hopkins University and Lund University has concluded that the draconian measures such as lockdowns only had "' negligible impact' on Covid mortality and were a 'policy failure of gigantic proportions'". Compared with the less strict policies adopted by Sweden, lockdowns prevented as few as 1,700 deaths in England and Wales.
The report also included a summary of the detrimental impact of lockdowns on children's health and education, as well as its staggering impact on economic growth, and national debt.
Editor's Note: We add this literature on our website as final proof that Duterte made a tragic mistake when he chose to ignore the Open Letter we released in April 2020. All the suffering we are now experiencing today – our massive national debt, the uncontrolled inflation, the stunted learning and development of our children, and the increasing issue in mental health among our teens can all be traced back to his prolonged lockdowns. This should also be considered as proof that a thorough review of the country's "pandemic" response is necessary. It must be conducted before any policy centralizing public health decision-making (i.e. SB 1869) is made.
We must first harness the lessons of the past three years, and from there, craft a pandemic response strategy that will best fit our country's unique needs. One-size-fits-all approaches never worked for public health in the past. It will not work for public health in the future, no matter how advanced medical technologies become. [See Will the real WHO please stand up?, One-size-fits-all strategy cannot work for the coronavirus. Also read The final verdict on draconian COVID policies: Never Again!].
We also want to remind our fellow Filipinos of how our government treated people who "violated" lockdowns, and how, despite the science we have presented, we have been marginalized as ""conspiracy theorists", "COVID deniers", and "grandma killers". We want people to remember how our government utilized taxpayers' money to roll out its smear propaganda. [Also read Australian police officer: Government is using police as tool to maintain authoritarian public health policies, MPs will launch investigation on UK government's use of unethical tactics to scare public into COVID compliance, This is how governments plan to weaponize psychology to keep the public compliant].
If you ever forget that your government can work against your interest, then let this be a reminder for you. Even without science, your government tried to take away your constitutional right to movement. In some countries, they have also restricted the constitutional right to protest. If you give them unprecedented control over our health, then you can expect more of these violations of our civil rights [Watch Episode 62: Proof NWO Controls the World. Part 3 NWO Summits Roll Out Permanent Lockdowns, Vaccinations, Digital IDs/Passports, Climate Tyranny, Digital Currency. World Narrowly Stopped Nuclear War, while Awakened Humanity Resists/Wins Against NWO Dictators and read The Ultimate Goal of the WEF is to Control and Change Life on Earth].
Read Original Article
Read Online
Click the button below if you wish to read the article on the website where it was originally published.
Read Offline
Click the button below if you wish to read the article offline.