Pilot study shows immune boosting can cure long COVID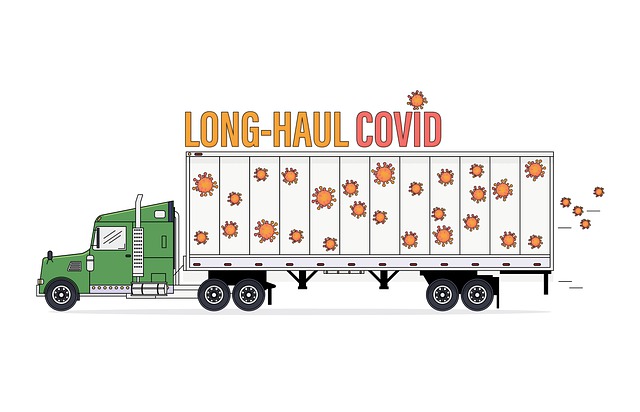 In this April 27, 2022 article for Medical News Today, Deep Shukla reports on the results of a small pilot study that showed that immune-boosting, not immune suppression, can improve symptoms in individuals with long COVID.
Contrary to the common belief that long COVID is due to persistent inflammation (a sign of an immune system going on overdrive, the study, which was published in the journal Clinical Infectious Disease, found that the downregulation of the immune system is responsible for long COVID symptoms. To treat long COVID, the researchers used leronlimab which can boost the immune system.
Editor's Note: Though this article was centered on the use of drugs for Long COVID treatment, it is important because it confirms what we have been saying for some time now: a healthy immune system is the only way we can avoid the complications of COVID [see this 2020 article Boosting immune system, a viable treatment strategy for COVID-19, What happens when you boost your immune system?, The biggest public health threat is not a virus but a weakened immune system].
This fact brings us to important points that are often neglected by public health authorities. Why are we using experimental drugs[1]https://clinicalinfo.hiv.gov/en/drugs/leronlimab/patient in boosting immune systems when there are alternatives that are natural, accessible, and low-risk? Why are governments so fixated on expensive drugs?
We must remember: the human body is intelligent [see Our immune system can fight back, Our immune system evolves to fight coronavirus variants, New study: T-cells induced by COVID infection can respond to new SARS-CoV-2 variants, Geert Vanden Boosche: Natural immunity, not vaccines, will create herd immunity].
We hope people will remember that before this "pandemic" hit, natural remedies were gaining ground. We were realizing our lifestyle choices were the main determinant of health. We were re-discovering the importance of sunshine, of proper sleep and nutrition, and the use of natural herbs to cure illness. [Read Healthy food and lifestyles: The unexpected medicine for COVID-19, Low COVID-19 mortality associated with high consumption of fermented vegetables, Vitamin D levels play a role in COVID-19 severity, How your diet can help reduce the COVID-19 risk, Should you exercise during this time of COVID?]
Why have we forgotten?
This article is a reminder for all of us: it is time to end the hysteria and go back to our time-tested traditions for healing. We no longer need to experiment on our bodies in order to "cure" or "eliminate" COVID. Our bodies already have this capacity, and will continue to do so as long as we take care of it. [See Our complicated relationship with viruses, Our immune system is the biggest mystery during this coronavirus outbreak, Can we learn to live with germs again?].
Read Original Article
Read Online
Click the button below if you wish to read the article on the website where it was originally published.
Read Offline
Click the button below if you wish to read the article offline.