India slams WHO for erroneously reporting 4 million COVID deaths in country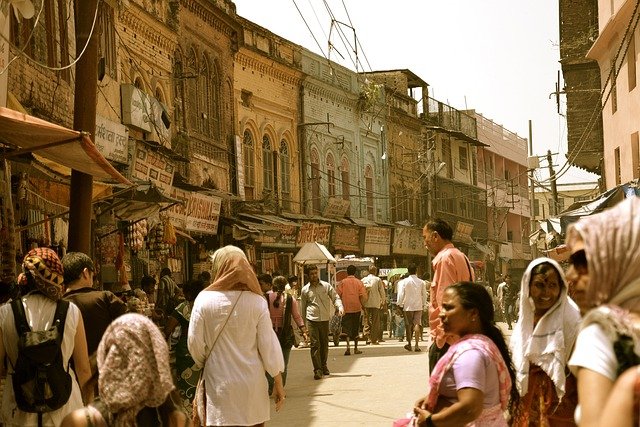 India's Health Ministry has criticized the World Health Organization (WHO) for inflating the total number of COVID deaths in the country. The report on this was republished by the Manila Bulletin last April 18, 2022.
In an earlier report, health authorities in New Delhi were accused of stalling the release of a study after disputing India's fatality count, saying that the study's data was eight times higher than that of official figures. The ministry says that it has expressed concerns through formal communications and meetings with the agency but the WHO has failed to give a satisfactory response.
The Indian Health Ministry also criticized the WHO's "mathematical modeling of the pandemic" saying that it was "questionable" and "statistically unproven".
Editor's Note: Unknown to many, India has been quietly implementing several initiatives which go against the mainstream COVID narrative. For example, some provinces in the country implemented an early treatment protocol that included ivermectin and hydroxychloroquine despite the active smear campaign against these two drugs [see India's Uttar Pradesh moving towards being covid-free, Ivermectin central to virus control, How did India flatten its COVID curve?].
India also caused the change in the naming convention for COVID variants, after insisting that the Indian variant does not exist [see Indian government: There is no Indian variant. Also, read How did India flatten its COVID curve?].
And unlike other countries that simply approved the mRNA shots for their populations, India sought to have the vaccine tested locally [see Pfizer drops India vaccine application after regulator seeks local trial].
Aside from this, India has refused to give indemnity to any vaccine manufacturer.[1]https://zeenews.india.com/india/india-and-pfizer-at-impasse-over-covid-19-vaccine-indemnity-demand-report-2363513.html, … Continue reading
If only country experts were as courageous as that of India and South Africa, then our lives would already be back to normal by now [also read Indian Bar Association Sues WHO for spreading disinformation about Ivermectin and causing the death of Indian citizens, Dr. Angelique Coetzee: "There is No Reason Why You Can't Trust Us When We Say to You it's Mild Disease!"].
This new development from India offers to us three important insights. First is that WHO is guilty of inflating COVID deaths just so they can substantiate their earlier recommendation for countries to lockdown, a pandemic control strategy that has never been used before [see Will the real WHO please stand up?].
Second, the use of modeling for estimating possible "surges" which has led to lockdowns was unscientific. The two years of experience we have in dealing with the "pandemic" should educate our governments that modeling does nothing to stop the pandemic. By now, modeling should already be scrapped.
Third, why would countries trust the WHO with a global pandemic treaty that gives it unlimited powers when the WHO is proven to have pushed for unscientific and corrupted policies? [See World Council for Health Sounds Alarms on WHO's pandemic treaty initiative, WHO Whistleblower: WHO withheld Italy's "lessons learned" report, W.H.O. has been captured by wealthy countries and big corporations].
Read Original Article
Read Online
Click the button below if you wish to read the article on the website where it was originally published.
Read Offline
Click the button below if you wish to read the article offline.