99% of Indonesia's population has COVID antibodies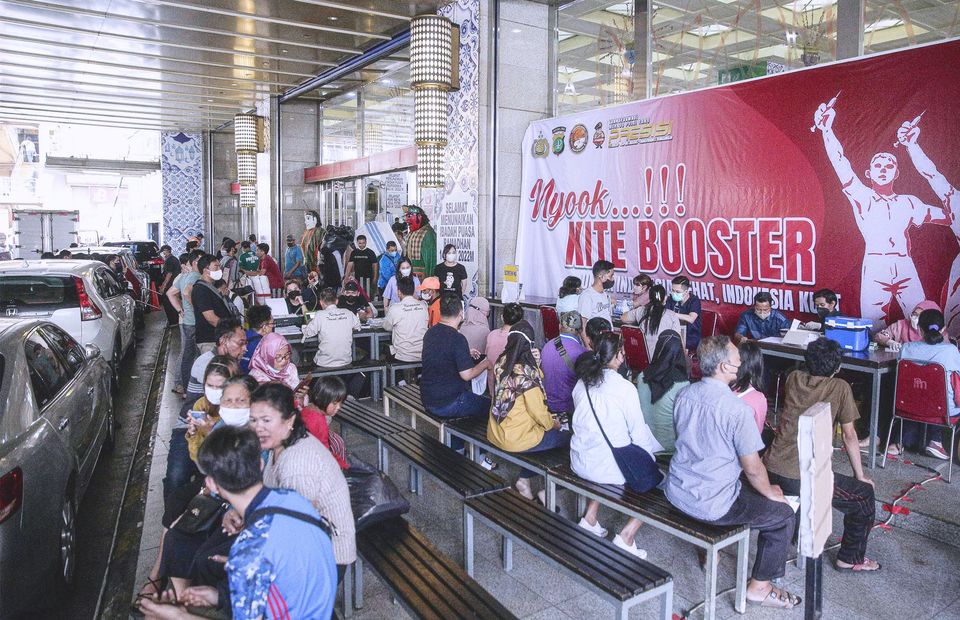 This April 19, 2022 article published by Jakarta Post reports that almost everyone in Indonesia already has COVID antibodies either from vaccination or infection. This information came as a result of a serological survey conducted by the University of Indonesia Faculty of Public Health.
Indonesian Health Minister Budi Gunadi Sadikin said that the survey provided the scientific foundation to support the policies of the government this Eid al-Fitr which lifts quarantine requirements for foreign tourists.
Editor's Note: According to Our World In Data, as of April 17, 58.89% of Indonesia has received two vaccines. Assuming all of those who received vaccines developed COVID antibodies, that leaves 40% of people who have received immunity from natural infection [We know that vaccines fail, which means that the number of people who received immunity from natural infection should increase, read COVID 'vaccine failure' more likely if you have a weakened immune system, COVID Vaccines Efficacy Wanes Thus Public is Encouraged to Get Booster Shots, The huge disparity between immunity from natural infection and vaccine-induced immunity].
This alone shows us that the push for 100% vaccination in the Philippines is illogical, especially since a large number of our population have already recovered from COVID [see The Government Believes that 100% Vaccination is the Key to Getting the Philippines Back to Normal].
Why does the Philippine government continue to disregard natural immunity when many other countries are already recognizing its role in ending the "pandemic"? [Also read CDC Director Acknowledges Infection-Induced Immunity aka Natural Immunity, New Study: Natural Immunity from Prior COVID Infection Among Unvaccinated Individuals Lasted for at least 650 Days, Could Fauci's Admission of Natural Immunity Change the Herd Immunity Credence, Study: Natural immunity still robust and persistent after one and a half year of recovery from COVID infection, Iceland: Vaccines Not Enough, as Many as Possible People Need to be Infected for herd immunity, Norway Believes Natural Immunity is Better Protection for Children Five to 11 Years, Finally Acknowledged by Mainstream Media: Natural immunity more potent than vaccines during US Delta Wave].
As we are now in the tail-end of the "pandemic", shouldn't the Philippine government now be testing for who has antibodies, instead of who has the virus? After all, international health experts have repeatedly said: that we cannot eradicate COVID, but we must strive to live with it. [Read US treats new COVID wave differently: COVID should not dictate our lives anymore, Wellcome: Time to Live with COVID and Treat Virus Like the Common Cold, Singapore decides to "live with the virus", South Korea shifts pandemic policy to focused protection].
If, like Indonesia, a huge majority of the Philippines have already developed antibodies, then this is a sign that the emergency has ended and governments must end the emergency powers it has usurped from its citizens.
Read Original Article
Read Online
Click the button below if you wish to read the article on the website where it was originally published.
Read Offline
Click the button below if you wish to read the article offline.