Wellcome: Time to Live with COVID and Treat Virus Like the Common Cold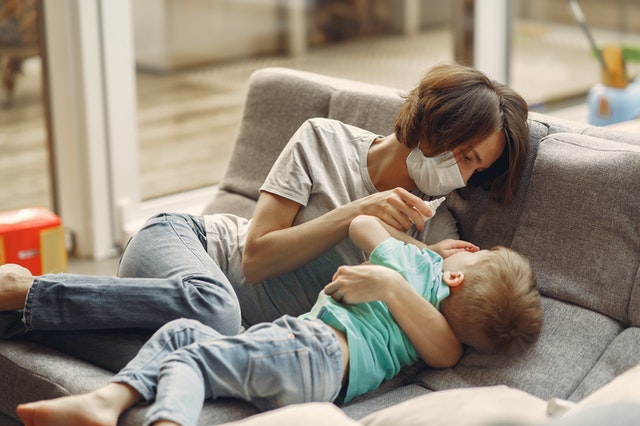 In this January 11, 2021 article for The Telegraph, Oliver Gill reports on the statement released by Nick Moakes, Chief Investment Officer of Wellcome, Britain's biggest independent funder of medical research.
According to Moakes, "I don't think it can mean going back into regular lockdowns, because it is just not economically viable. We don't do that for the flu, we don't do that for the common cold…The best case end game is where it is treated like the common cold, like flu. And on an annual basis, those that are vulnerable get a jab against it – and the rest of us have built up a degree of immunity that protects us sufficiently. And we do live with it."
Editor's Note: Moakes position is pretty clear: implementing the 2020 restrictions today is not economically viable. We want to add to this. The economy is not just the only reason why we should NOT impose draconian restrictions. These policies are also useless, and they are also prolonging the health crisis [see Stanford's Dr. John Ioannidis destroys the Covid lockdown narrative, Dr. Knut Wittkowski: Lockdowns are creating a new epidemic].
We also want to highlight what Moakes said – that the UK society has already built up a degree of immunity that protects the country. Moakes said this to mean vaccine-mediated immunity, and to push for the "equitable" distribution of the COVID vaccine. But as we all now know, the vaccines are no longer necessary because of natural immunity [see New Study Shows Natural Immunity More Protective Over Time Than COVID Vaccination, Qatar Study Shows Naturally Immune People at Little Risk of Reinfection, CDC: No Record of Naturally Immune Transmitting COVID-19, Hundreds of Researches Confirm Natural Immunity is Complete and Longer-lasting, More Powerful than COVID Vaccines, Thousands of Physicians and Scientists Reach Consensus: Natural Immunity Works, Children Do Not Need COVID Vaccination, No Need for Vaccines: Children's Immune Systems Primed and Ready for SARS-CoV-2].
If we factor in early treatment particularly for those belonging to the vulnerable group, if COVID can now truly be considered as a manageable disease [see Don't Fear the Delta Variant, Treat It, Dr. Peter McCullough: Successful early treatment for COVID makes vaccines unnecessary].
And while the common cold can be deadly for the very young, the very old, and the immunocompromised, we should be thankful that COVID spares our young children [see Why is the coronavirus sparing kids?]. Even among our young, governments no longer need to impose extraordinary measures to protect them.
Read Original Article
Read Online
Click the button below if you wish to read the article on the website where it was originally published.
Read Offline
Click the button below if you wish to read the article offline