Know Your Right, a Law Firm Fighting Mandatory COVID-19 Vaccine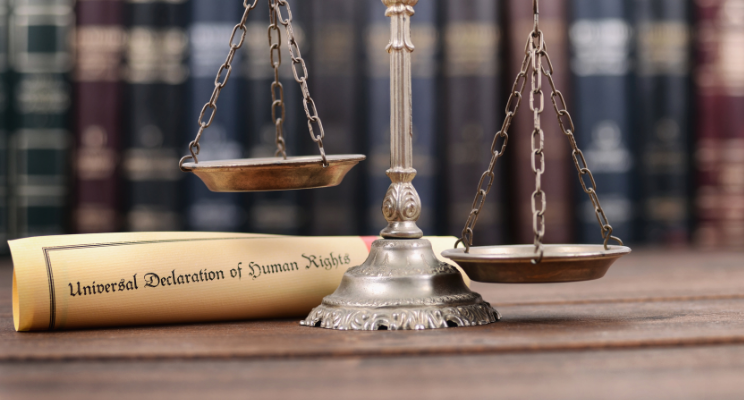 This article was published on June 1, 2021, in ABA Journal. Debra Cassens Weiss stated that a law firm based in New York has fought against mandatory covid-19 vaccines with legal filings and warnings.
Siri & Glimstad assists students and employees with the capacity to reject vaccine mandates by filing litigation. Aaron Siri, the law firm's managing partner, argued and warned of "costly and time-consuming litigation" for those ratifying these illegal vaccine requirements.
One client of the law firm is an employee of Wisconsin Nursing Home who refuses to be subjected to a vaccine mandate. Another is a co-counsel for a fired sheriff's deputy in North Carolina who declined to divulge his vaccination status and several others being bullied by their employers to take the experimental covid jabs.
Editor's Note: This is still a timely article since currently there are numerous cases of displaced employees because of the covid-vaccine mandates. We expect that more litigation will be filed following President Joe Biden's new vaccine mandates.
If you ever feel coerced to take the vaccine, always remember the following:
Medical freedom: you have the right to choose a medical intervention and reject one if you don't need it. You may develop natural immunity instead of a vaccine because you have sovereignty over your body. Your employer is free to offer you the vaccines, but they have no right to mandate it. It is against your universal rights to life, liberty, and happiness. And once you slip in the decision of taking the jab, the consequence is irreversible; even the 'vaccine' manufacturer does not know how safe the covid-injection is. [Read Leaked Pfizer contracts how they knew of adverse effects and lack of long-term efficacy of vaccines; Lawyers and workers' union in UK write open letter to protest against mandatory vaccination; Three Big Airlines Decided Not to Mandate Covid-Jab to Their Employees; Without informed consent, COVID vaccines are illegal; Study: Subjects of vaccine trials must be informed of possible worsened clinical disease; Dr. Simone Gold on the truth about experimental COVID "vaccines"]
2. Suppose all the mandates are for the public's health and interest; the governments should have been meticulous enough to scrutinize all the documents and pieces of evidence before commencing any propaganda involving the public. It wasn't the case, and humanity is in for the big doom. [See The approval of the Pfizer jab is not about health. It was about forcing people to take the jab.; Emergency approvals before end of clinical trials end could complicate efforts to study long-term effects of vaccine; This is how governments plan to weaponize psychology to keep the public compliant]
3. No one else will fight for your rights. It is essential to educate yourself about your rights. Think of the Universal Declaration of Human Rights 1948 Article 3 "You have the right to live, and to live in freedom and safety." [See this article Israeli Jews file petition to International Criminal Court, says Israel's mandatory vaccination violates Nuremberg Code]
There is a massive loophole in all the mandated policies: starting from the declaration of the pandemic, lockdowns, testing to the insistence of governments with near-universal vaccination. As the governments keep upholding health idiocracy, people will suffer. Know your right and find people who also speak the truth and fight together. [To know more, read US Senator Calls on People to Choose Freedom Over Tyranny; Congress sets deliberation for mandatory COVID vaccination bill; Attention Lawyers! Take Action! We are in the Midst of Medical Martial Law. Our Human Rights Are Being Trampled Upon and Millions Harmed by Illegal lockdowns. Plus Hundreds of Thousands are Killed/Harmed by Illegal Vaccines. Disaster Amidst a Fake Health Emergency in the Philippines.]
Read Original Article
Read Online
Click the button below if you wish to read the article on the website where it was originally published.
Read Offline
Click the button below if you wish to read the article offline.