Italy's National Institute of Health reveals the Fully Vaccinated now account for 7 in every 10 Covid-19 Deaths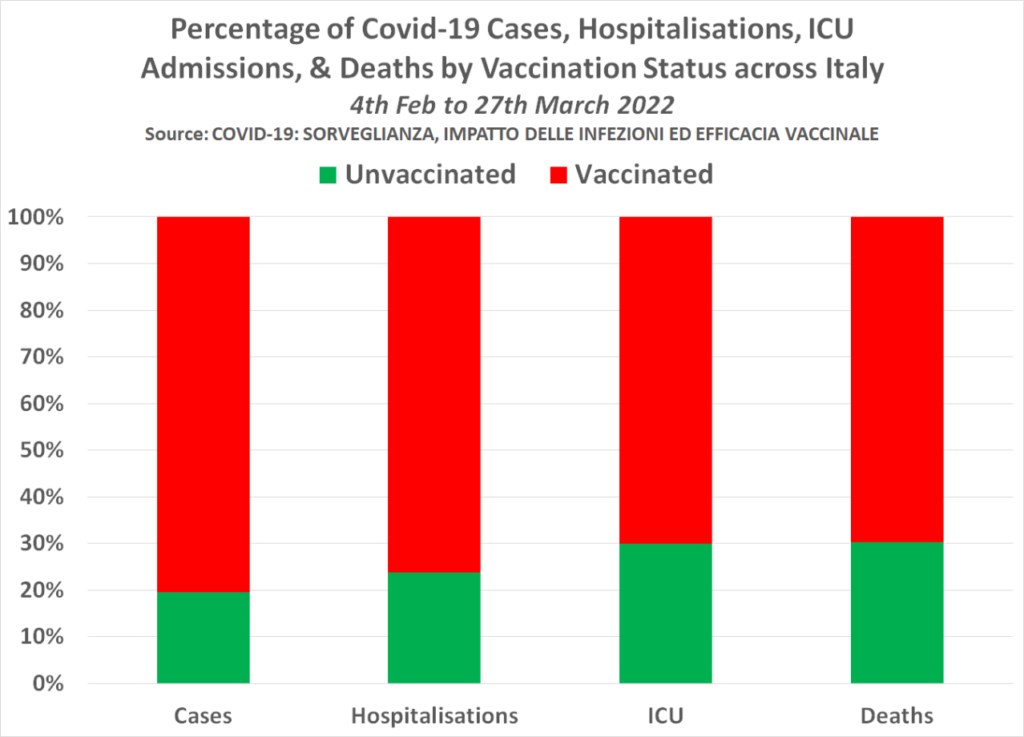 Official data from the Italian health authority is now showing that 7 in every 10 COVID deaths are from the vaccinated population. Aside from this, 8 in every 10 cases and hospitalizations, and 7 in every 10 ICU admissions are also from the vaccinated population. The report on this was published by The Expose last April 9, 2022.
The data also showed that the triple vaccinated accounted for 58% of all new cases in Italy between February 25 to March 22. Meanwhile, the triple vaccinated accounted for 54% of all COVID hospitalizations between February 11 and March 13, 2022, and 48% of ICU admissions during the same period. Around 45% of COVID deaths between February 4 to March 6, 2022, were triple-jabbed.
Editor's Note: Before the UK stopped reporting its COVID statistics by the status of vaccination, it was also showing the same increasing trend in cases, hospitalization, and deaths among the vaccinated [read UK Data Shows New Phase: Pandemic of the Boosted]. Could this same trend still be happening in the UK and the US? Sadly, without data, we cannot confirm.
Which then brings us to a bigger question: Why are governments hiding the data?
Also, why are the boosted becoming more susceptible to COVID complication, when the booster was supposed to increase their protection? [Read Igor Chudov: UKHSA Report explains reinfections of vaccinated, Peer-reviewed study confirms mRNA COVID jabs dangerous, suppress innate immune system, Sir Peter Vallance: Boosters every four months cannot continue, Is it Safe to Take COVID Booster Shots Annually?, Endless boosters can lead to increased autoimmune disease, EMA Warns Against Frequent Booster Shots].
Read Original Article
Read Online
Click the button below if you wish to read the article on the website where it was originally published.
Read Offline
Click the button below if you wish to read the article offline.