Pfizer Document Awakened Pro-Vax Dr. John Campbell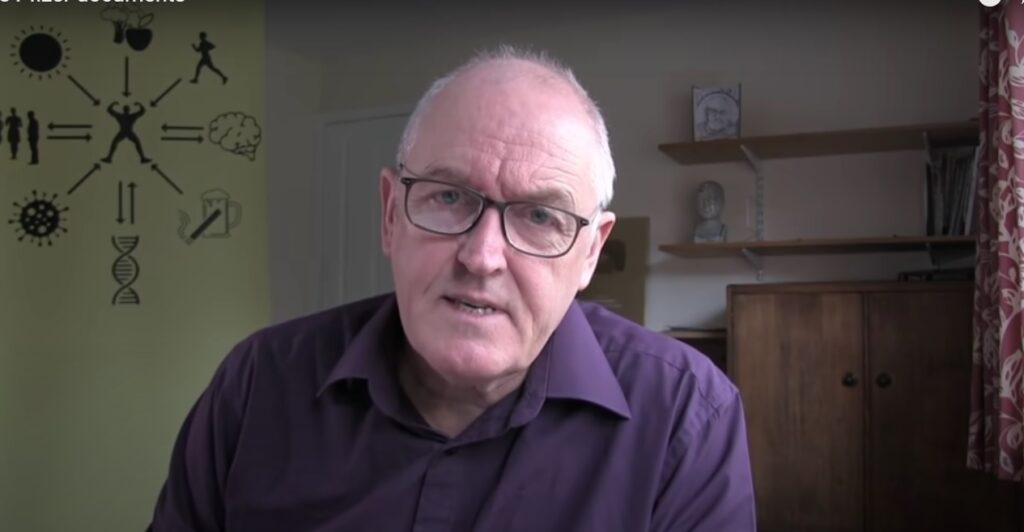 In a March 9, 2022 video of Dr. John Campbell posted on his YouTube channel, he presented and analyzed the Pfizer documents emanated from the Freedom of Information Act by Public Health and Medical Professionals for Transparency. [See The Victory for Transparency: Judge Gives FDA Eight Months, Not 75 Years, to Produce Pfizer Safety Data]
Dr. John Campbell has 2.3 million subscribers on YouTube. He usually encourages his followers to get vaccinated; however, this document from Pfizer had opened his awareness that the "vaccine" is far from being safe and effective.
Editor's Note: Dr. John Campbell is a pro-covid vaccine, but this document awakened him from a deep slumber.
We encourage you to watch the entire video attached below. Dr. Campbell usually gives his sources to establish credibility.
His discovery hits the nail on the head, thus letting him know there's a massive fraud and data manipulation.
How can you say the covid jab is safe and effective when there are 1,223 associated deaths recorded for the first three months of inoculation rollout? [See Pfizer's Assassin Vaccine.]
How can the US Foods and Drug Administration, governments, and healthcare leaders declare that experimental covid jabs are safe? Did the Philippine FDA read these documents and dissect them? [See Australian Health Official Tells the Senate to Lie to the Public About the Covid Jab Adverse Events; Highly cited COVID doctor comes to a stunning conclusion: Gov't scrubbing unprecedented numbers' of injection-related deaths; The approval of the Pfizer jab is not about health. It was about forcing people to take the jab.; Taiwan has More Death from COVID Jab than COVID-19 Disease; FDA Panel Recommends Pfizer's Low-dose Covid Jab for Young Children Ages Five to 11 Without the Safety Data.]
Would all the medical doctors view this recent forced release of Pfizer documents as warning bells? [See "Vaccines" are Premeditated Murder. MSM Snubs Massive Proof .]
This is evidence that those "conspiracy theories" are conspiracy facts. Aware people are increasing; this should convince others to employ critical thinking and be mindful of any deception and not fall for it. Who benefits from the public's gullibility? [See US CDC Director Admits: Too Little Caution and Too Much Optimism For COVID Jab 95% Efficacy; Canadian Health Official Clarified They Did Not Mandate Vaccination, Workplaces Did; Why can't the Philippine government give up its unscientific, illogical, and useless COVID policies?]
Watch the Video