Australian Health Official Tells the Senate to Lie to the Public About the Covid Jab Adverse Events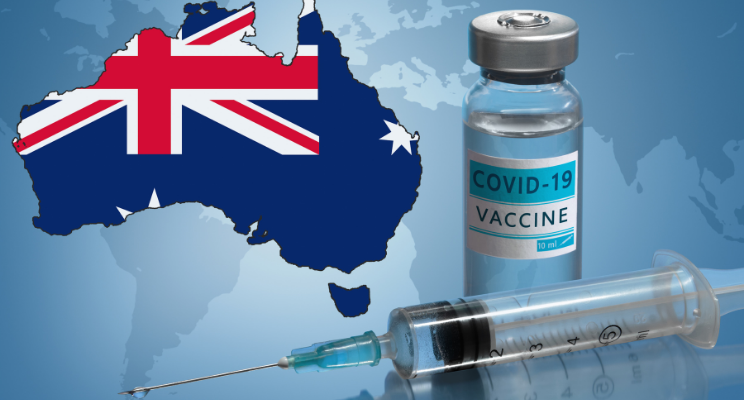 This video was published in Rumble on June 27, 2021, taken during the Australian Senate meeting with Therapeutic Good Administration (TGA) Head, Brendan Murphy, telling the Parliament not to disclose vaccine adverse events to the public.
Senator Jackie Lambie remarked during the meeting that the people have the right to know what is happening [in terms of adverse events following vaccination], in order for people to access compensation from the covid jab. Murphy responded by saying: "It's a decision of the government and we sort of really can't comment further…I would hope you wouldn't say to the public that if something goes wrong, that would not be good…I don't think I can add anything more to it. Senator, that's been a decision of the government to not go down there."
See the video clip attached below to fully understand the context of this heated discourse.
Editor's Note: TGA is the Australian counterpart of the US Food and Drug Administration (FDA). It is responsible for recording vaccines' side effects and monitoring the results of the vaccine experiments. Based on this meeting, they had already recorded 11, 000 adverse drug reactions in June 2021. Currently, they have more than 80,000 reported cases, including over 600 deaths [see the latest https://apps.tga.gov.au/Prod/daen/daen-report.aspx].
We add this video to this website because it shows that some governments (if not all of them) are covering up the high incidence of adverse events and deaths following a COVID injection. This is wrong for many reasons.
First is that these vaccines are being rolled out to immunocompromised individuals whose health is already very fragile. They have the right to know that these vaccines could lead to their death in order for them to make true informed consent, which is one of the requirements of the Emergency Use Authorization (EUA) granted to these vaccines [see Without informed consent, COVID vaccines are illegal; Physicians For Informed Consent release new documents discussing efficacy and risk of COVID vaccines vs. COVID infection; Study: Subjects of vaccine trials must be informed of possible worsened clinical disease].
Second, these vaccines are being forced on ALL individuals, without regard for their individual health and bodily integrity, but no one is liable for the adverse effects these individuals will experience. If no one will take on the responsibility of compensating the vaccine injured, why then are governments compelling everyone to take the jab? [See  COVID vaccines are paving the way for non-consensual medical experimentation of the general public; No legal recourse, compensation for vaccine injuries. Also, read Leaked Pfizer contracts show they knew of adverse effects and lack of long-term efficacy of vaccines.]
Third, it is clear from the video below that the indemnity given by countries to vaccine manufacturers is now backfiring. If they start acknowledging the side effects caused by these experimental vaccines, countries will be forced to pay MILLIONS of people for the damage they have caused [see W.H.O's VigiAccess Shows More than Two Million Adverse Events Following COVID Vaccination; Vaccine-injured Speak Out: DO NOT TAKE THE VACCINE; https://openvaers.com/; https://apps.tga.gov.au/PROD/DAEN/daen-report.aspx; https://www.gov.uk/government/publications/coronavirus-covid-19-vaccine-adverse-reactions/coronavirus-vaccine-summary-of-yellow-card-reporting; 31,014 Deaths 2,890,600 Injuries Following COVID Shots in European Database of Adverse Reactions as Young, Previously Healthy People Continue to Die (healthimpactnews.com)].
In a related article published by The Expose[1]https://dailyexpose.uk/2021/06/20/australias-medicine-regulator-has-never-seen-pfizer-covid-vaccine-study-data-despite-deeming-it-safe-for-australians/ on June 20, 2021, a Freedom of Information Act (FOIA) request revealed that Australia's TGA had approved the Pfizer vaccine for emergency use even when it had not seen and reviewed the data from Pfizer's vaccine trials. Can we honestly say that this has not happened in other countries? Has any regulatory agency actually seen the actual data (not the summaries) of the clinical data from Pfizer, or any COVID vaccine developer?
From the video, health official wants the Senate [politicians] to lie to the public and refute that covid injections cause fatality to vaccinated individuals. How can people think that this is acceptable?
Watch the Video