RT-PCR Cannot Differentiate Covid-19 and Seasonal Influenza: What Do We Have Then?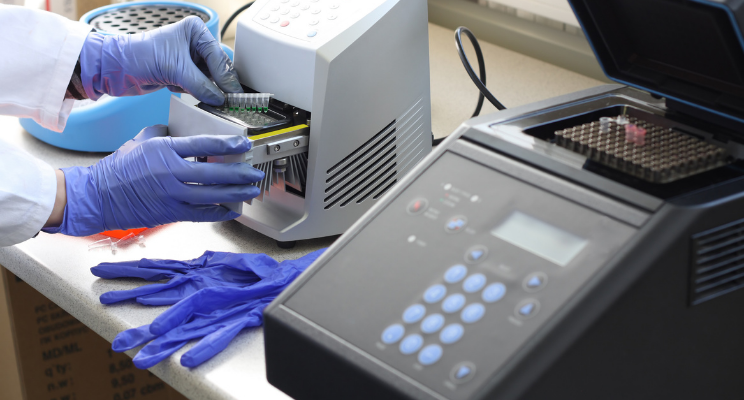 In a December 31, 2021 article published in The Global Research, Prof Michel Chossudovsky wrote an analysis regarding the request of the US Center for Disease Control and Prevention (CDC) to the Food and Drug Administration to withdraw its endorsement of the RT-PCR test. [See CDC revokes EUA for RT-PCR test kits.]
Prof. Chossudovsky's analysis highlights the following:
The CDC acknowledges that the PCR test does not effectively differentiate between Covid-19 and Seasonal Influenza. [Emphasis added]
Amply documented and analyzed by numerous scientists, a positive RT-PCR test does detect if a person is contagious, and hence, cannot be used to decide on policies for reducing transmission. [See Manitoba Government Chief Microbiologist: 56% of positive "cases" are not infectious, but products of misleading RT-PCR tests; New York Times: More experts questioning RT-PCR testing; The danger of over-reliance on RT-PCR tests.]
It is worth noting that almost a year ago, in January 2021, the WHO also questioned the PCR test's validity, which it had put forth at the very outset of the covid crisis. [See WHO finally admits the problem of PCR tests.]
If the PCR test is invalid as intimated both by the CDC and the WHO, the 260 Million so-called "Confirmed Covid-19 Cases" collected and tabulated Worldwide since the outset of the alleged pandemic are meaningless. There is no Pandemic.
This upward movement of PCR positive cases is now being used by corrupt politicians to sustain the Omicron fear campaign and impose the "The Covid-19 Christmas and New Year Lockdown." [Emphasis added]
In a recent development, the PCR test is being routinely used to allegedly "identify" the variants, including Delta and Omicron, which is an impossibility as well as a lie. [See Faulty COVID-19 tests: Why prisoners love their jailers and never-ending lockdowns; RT-PCR tests are scientifically meaningless}
Editor's Note: This analysis sums up that RT-PCR is nothing but a tool for mass hysteria. Despite all the proof that RT-PCR tests are meaningless, governments continue to use these to dial fear and control people. [See how the numbers determine the restrictions in every country https://www.traveloffpath.com/cancun-faces-new-restrictions-as-cases-surge-and-hospitals-fill/; https://www.ntd.com/japan-declares-quasi-state-of-emergency-in-3-prefectures-amid-surge-in-covid-19-cases_724846.html?utm_medium=NTD&utm_source=telegram; https://www.independent.co.uk/news/world/europe/netherlands-lockdown-covid-omicron-dutch-b1978737.html.
And, despite showing no immediate threat, the Philippine government is already expecting doom from a new IHU variant [https://mb.com.ph/2022/01/09/duterte-warns-of-possible-stricter-measures-due-to-new-ihu-variant/.]
However, even as they purposely use RT-PCR for scare propaganda, the data doesn't lie because those who tested positive are people who got jabbed, majority of those who are hospitalized and who died are vaccinated [see Worldwide data from 185 nations prove that the highest death rates are in the most vaccinated countries; we are now in a pandemic of the vaccinated; Scotland: 9 in Every 10 Covid-19 Deaths Accounted to Fully Vaccinated; UK Data shows more people died due to COVID injections in 8 months than people who died of COVID-19 in 18 months; Taiwan has More Death from COVID Jab than COVID-19 Disease]. This should be evidence enough to awaken the public from the deception.
Can you imagine that CDC could have abruptly recalled the RT-PCR on July 2021, yet it ran until December 31 before they halted it? [For our readers in the US, was the suspension really carried out? News here only shows changes in the quarantine procedures in the US which no longer includes testing, read CDC cuts isolation and quarantine period for general population].
The Philippines is still using it and utilizing that for fear-mongering, which has then led to elevating cases even after the use of draconian lockdowns, and movement restrictions on unvaccinated citizens.
The continued devastation of the "pandemic" on our societies is a product of the governments' decisions, not because of the virus.
Read Original Article
Read Online
Click the button below if you wish to read the article on the website where it was originally published.
Read Offline
Click the button below if you wish to read the article offline.