New CDC Study Shows mRNA Vaccine Protection Against COVID-19 Is Waning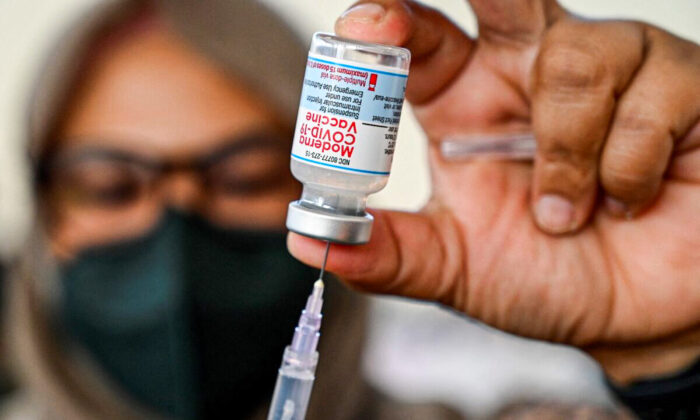 A study supported by the US Centers for Disease Control and Prevention (CDC) found that antibody mRNA vaccine protection against COVID-19 is waning.
According to the study, after four months of the administration, the effectiveness of the vaccines at preventing hospitalization dropped to 86% for Moderna, and 75% for Pfizer. The study evaluated 1,900 vaccinated veterans from February 1 to September 30, 2021.
The study concludes, "These findings from a cohort of older, hospitalized veterans with high prevalences of underlying conditions suggest the importance of booster doses to help maintain long-term protection against severe COVID-19".
The report on this research was written by Jack Phillips and published by The Epoch Times last December 9, 2021.
The actual study may be accessed here: https://www.cdc.gov/mmwr/volumes/70/wr/mm7049a2.htm
Editor's Note: We must remember: when it comes to COVID, the most vulnerable groups are the elderly and those with comorbidity [see CDC updates planning scenarios, shows IFR lower than flu]. They are the ones who are most in need of protection. With the release of this CDC study, the government is now essentially saying that if the elderly and the immunocompromised do not want to die of COVID, they need to take booster shots for the rest of their lives.
Where is the discussion on adverse events and vaccine failure among the very group that needs protection from COVID? [See AI Analysis from US Department of Defense shows vaccines lead to more severe disease for fully vaccinated elderly, Norway officials warn frail elderly against side effects of COVID experimental vaccines, Study shows COVID vaccines unable to protect vulnerable groups, Study: Risk of death following vaccination higher than COVID-19 among the most vulnerable groups].
Of course, we must add that we are still baffled at how these boosters can "renew protection" when evidence is showing that they are already failing [see Fauci Admits Vaccines are Failing to Protect Vaccinated from COVID Hospitalization and Death, DOH Admitted: Fully-Vaccinated People Can Still Get COVID-19, Former CDC Director: COVID deaths among fully vaccinated more common than we think, Despite THREE Pfizer COVID Shots Teacher Hospitalized With COVID].
Where is the evidence that these boosters work? Just a few months ago, scientists were saying that boosters are unnecessary, despite the "devastation" of Delta [see FDA advisory committee votes against booster shots, vaccine risks outweigh benefits especially for children, Stop Booster Jabs, WHO Urges Wealthy Nations, Top FDA virologists, WHO scientists: No credible evidence for COVID booster shots, CDC advisors raise concerns about 'over-vaccination' and ask the White House for more data to show boosters are needed, Top FDA officials resign over booster plan, says White House announced policy before agency approved it].
What has changed since then? What major study was published to establish the importance of taking boosters? No new evidence has been put forward since the WHO first asked wealthy nations to stop booster shots. The only thing that has changed is the political rhetoric.
Read Original Article
Read Online
Click the button below if you wish to read the article on the website where it was originally published.
Read Offline
Click the button below if you wish to read the article offline.