Attorney Generals threaten Biden with lawsuits over vaccine requirement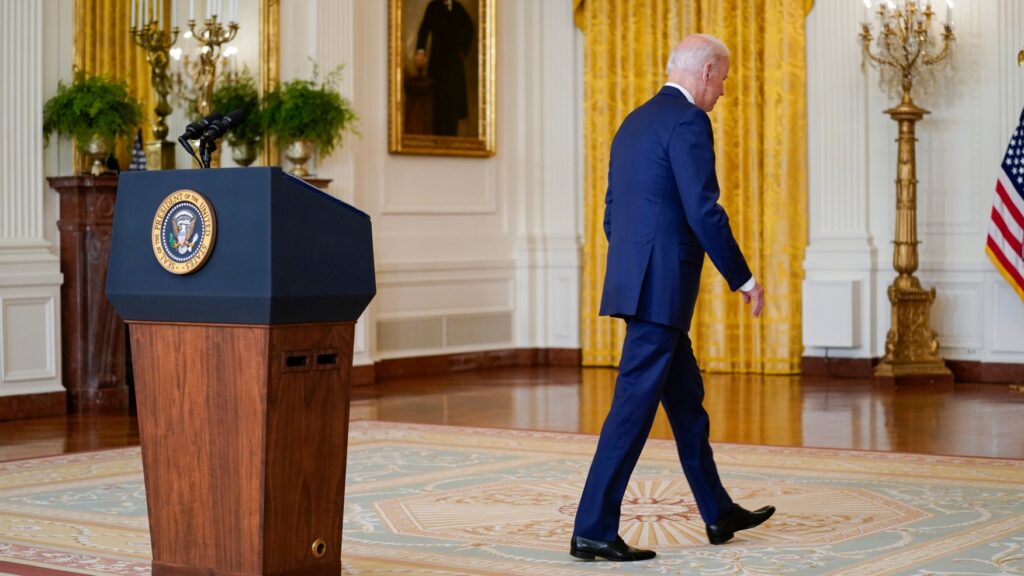 This report by Associated Press writer Meg Kinnard was published by WGN Radio 720 last September 16, 2021. It covers the latest pushback against US President Joe Biden's vaccine mandate [see Biden vaccine mandates and passports stirs hornet's nest, inspires massive pushback].
In a letter sent to the Biden and signed by two dozen attorney generals (AG), they said, "Your plan is disastrous and counterproductive. If your administration does not alter its course, the undersigned state Attorneys General will seek every available legal option to hold you accountable and uphold the rule of law". They add that the mandates are illegal, and are "unlikely to win hearts and minds – it will simply drive further skepticism" over vaccines.
The signatories to the letter also say that the "vaccine mandate represents not only a threat to individual liberty but a public health disaster that will displace vulnerable workers and exacerbate a nationwide hospital staffing crisis, with severe consequences for all Americans".
Editor's Note: Was Biden expecting this kind of pushback when he announced his vaccine mandates? He would be stupid to think that people would only accept his pronouncements just because he is president. Also, this is now a clear indication that COVID is no longer a health crisis, but is a crisis in governance. The policies instituted by our governments have led to more problematic outcomes. [We still can't get over the fact that this entire thing would have been over in six weeks, if our governments did not implement lockdowns and only focused on protecting the vulnerable, read Dr. Knut Wittkowski: Lockdowns are creating a new epidemic].
We know that it is only a matter of time before our own government makes the same insistence [they are already beginning to talk about it, but due to the lack of vaccine supply, the initiative is being stalled, see Lapu-Lapu City mayor revokes "No vaccine, no entry" rule, Philippine Senator rejects LGU's plan to deny unvaccinated access to certain places, Congress sets deliberation for mandatory COVID vaccination bill, Duterte to vaccine-hesitant Filipinos: Don't leave your house if you don't want the vaccine].
We are grateful for this pushback coming from some of the highest positions in the government office, as our own government is apparently mirroring the "pandemic response" of the US. We think that as long as citizens support the position of the AGs, then they will be successful in their plan to have Biden back down from the vaccine mandates. Hence, our future will now depend on our willingness to fight for it. [Citizens from different countries are rising up to fight for freedom, see CCH joins World Freedom Rally in the Philippines, Million-strong march for freedom in London ignored by mainstream media, French rise up against Macron's vaccine mandates].
Read Original Article
Read Online
Click the button below if you wish to read the article on the website where it was originally published.
Read Offline
Click the button below if you wish to read the article offline.