CCH joins World Freedom Rally in the Philippines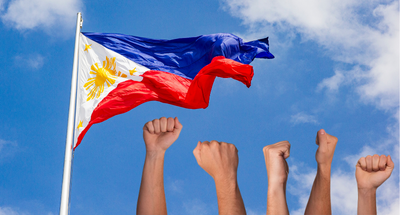 As the Philippines heads towards totalitarian mandates, more Filipinos are rising up to protest the unscientific and irrational policies of the government.
See below for some of the videos of the event held today, September 18, 2021.
"A peaceful Assembly led by Gising Maharlika Ph and other networks is happening now beginning at Senate Road all the way to Luneta, where shrines of the Philippines' national heroes are located. The rally is calling out the Government to STOP LOCKDOWNS AND MANDATORY VACCINATIONS! Let us all support them by sharing live videos from different citizens who are participating in the said event, as we all want to save the lives of Humanity!"
In the event that the video does not appear properly, kindly excuse it as the person taking it is currently in the middle of the protest and they are marching.
We are live streaming right now. To see more videos, visit: https://www.facebook.com/kez.sarmiento/.