Mainstream Media Helps Corrupted LGBT Movement Launch Fear Campaign as Support for Parent Rights Grows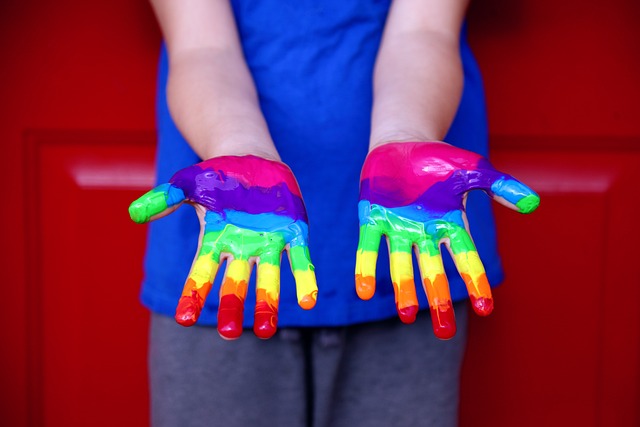 In this blog published last September 4, 2023, by LifeSite News, pro-life activist Jonathon Van Maren notes the ramping up of fear campaign designed to "a) demonize those who wish to include parents in essential discussions about their children and b) insist that these policies will literally result in dead Canadian kids".
Van Maren hopes that more parents will begin to awaken to the anomalies under the Trudeau government, as a majority of the voters who voted for the Liberal party feel that parents should be major participants in their children's decision to socially transition.
Editor's Note: We want people to note our use of the term "corrupted" when referring to the LGBT movement because there are actually some LGBT individuals who see the damage of the liberal idea that very young children already have the capacity for informed consent.
Make no mistake: We are all for treating people with respect and affording people the opportunity to realize who they truly are as an individual. What we are against is instituting policies that will take away the rights of parents to decide for their children. We do not agree with using educational systems to expose children to transgender propaganda when do not even know what their own likes and dislikes are. We do not support policies that insist on the capacity of the very young to have informed choices especially when it comes to social transitioning.
On another note, when you know the strategies being used by the globalists to destroy culture and the family institution, the use of media as a tool for swaying public opinion is no longer surprising [see CCH's Framework for Following and Analyzing World Events]. We can only expect that this assault on parental rights will continue, as long as "they" do not get their intended response – the total eradication of parental rights and the control over the minds of young children. The question now is: What will you do about it?
If you think that this problem will not reach the Philippines, then think again. The foundation for the transgender agenda is already being set up in the country. Notice these headlines: "Just Let Us Be": Discrimination Against LGBT Students in the Philippines, A Transgender Paradox, and Platform, in the Philippines, 'I'm scared every damn day': In the Philippines, violence shadows trans lives, How transgender culture in the Philippines shaped one model's life. And then here's one of the latest articles published by a media company that caters to teens: 10 transgender trailblazers in Philippine showbiz.
Also read Expert Opinion: Youth Gender Transition Pushed Without Evidence, Pfizer is bankrolling campaign pressuring hospitals to offer surgeries for gender-confused children, Top Finnish Gender Expert Demolishes Myths About Gender Transition.
Read Original Article
Read Online
Click the button below if you wish to read the article on the website where it was originally published.
Read Offline
Click the button below if you wish to read the article offline.