UK To End Vaccination of Children Aged 5 to 11 Years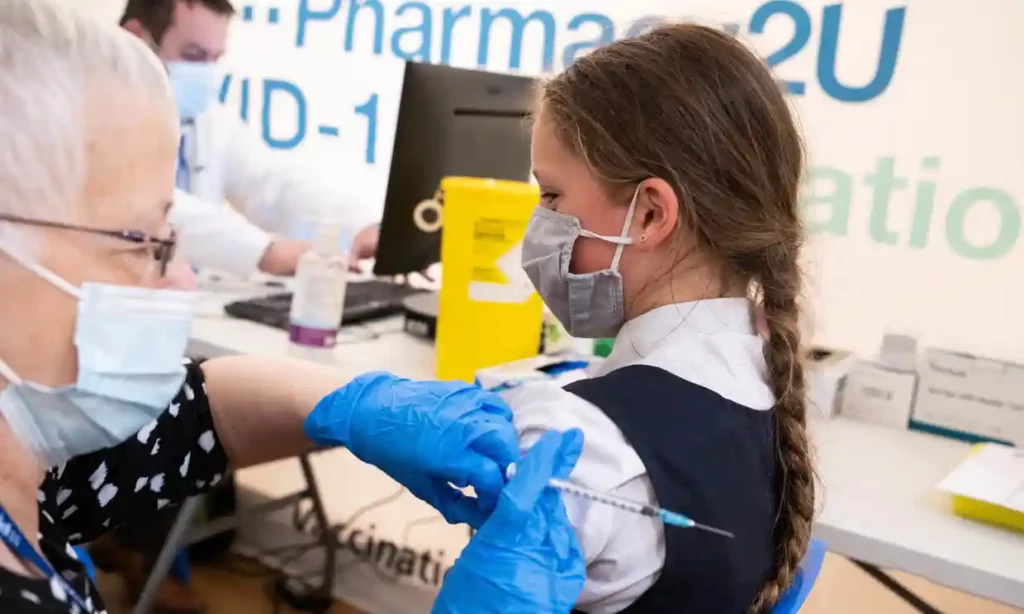 In this September 6, 2022, report for The Guardian, Nicola Davis reports on the latest announcement from the UK Health Security Agency (UKHSA) regarding the COVID vaccination of children.
Davis confirms that children who had not turned five by end of August 2022 will no longer be offered vaccination. According to the UKHSA, the Covid jabs for healthy children aged 5 to 11 years were always meant to be temporary.
The UKHSA states, "The immediate benefits of vaccination in this age group are likely to be small because children are at low risk from COVID-19 infection, and by February 2022 almost all children in this age group will already have been infected with COVID-19."
The UKHSA's decision has been met with criticism. Christina Pagel of the University College London said that "at least one serious Covid wave was expected later this year, but that many children about to start school would now have to wait six years for vaccination".
Editor's Note: We wonder, what kind of science is Christina Pagel following? It is the same kind of science being followed by Tony Leachon? [Read Philippines Ends Compulsory Mask Wearing Outdoors].
It seems like it is because they are both in denial that the COVID theatre is ending and their new-found fame is about to fade.
We hope Pagel read this article published by the Journal of Pharmaceutical Policy and Practice which explains why COVID shots are not essential for children aged 5 to 11 years.
We hope that this settles the issue: children do not need experimental shots.
School authorities who forced children to take these shots despite being non-essential should be jailed for violating children's right to informed consent. Government authorities to tried to pretend that it was okay to risk the lives of these very young children just so they can hit their vaccination targets should be investigated. [As early as 2021 hundreds of experts were already raising the alarm against vaccinating young healthy children, read Experts assess safety and necessity of Moderna COVID-19-mRNA-Vaccine for children, Expert evidence regarding the use of Pfizer COVID-19 mRNA Vaccine for children, Expert evaluation on adverse effects of the Pfizer-COVID-19 vaccination].
Read Original Article
Read Online
Click the button below if you wish to read the article on the website where it was originally published.
Read Offline
Click the button below if you wish to read the article offline.