Former PNP Chief Urged DepEd for High Vax Rate Among Students and Teachers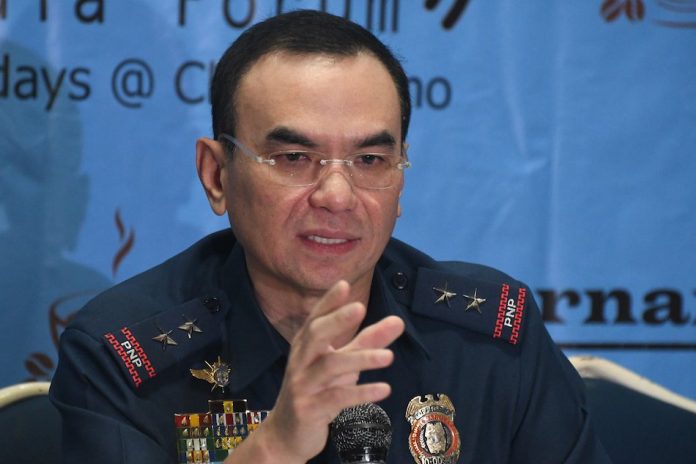 A March 8, 2022 article published in the Phil Star Global reported that Former Philippine National Police (PNP) chief and senatorial candidate Gen. Guillermo Lorenzo Eleazar urged the Department of Education (DepEd) to ensure a higher vaccination rate among students and teachers during the academic year 2022-2023.
According to the article, the next administration will decide when the next academic year will begin, and there were also plans to have more schools allow face-to-face classes. However, DepEd previously said that there is no COVID-19 infection recorded in schools amid face-to-face classes in all the schools permitted.
Editor's Note: This is another indication that there are people who vie for office and formerly hold government posts who are ignorant of the damage the covid jab could bring to people. Eleazar is focused on the 95% efficacy rate of the COVID "vaccine," when this has already been debunked by scientific evidence and US CDC Director Rochelle Walensky [see Canadian health professionals release presentation detailing the dangers of Pfizer COVID injections; US CDC Director Admits: Too Little Caution and Too Much Optimism For COVID Jab 95% Efficacy].
DepEd Chief Briones had already reported zero transmission of covid from among those who took part in the pilot's face-to-face classes; therefore, no need to force children to take the jab [see DepEd Chief Flipflops: Vaccination Not Required for Children Attending In-person Classes; Reopening schools in Denmark did not worsen coronavirus outbreak; CDC: Vaccinating teachers not a pre-requisite for safe school reopening; Should vaccination be required for teachers and students before we resume face-to-face classes?]. Why did Eleazar have to remind her of the vaccination rate? Is this still his job? Is he a gatekeeper to the reopening of schools? [Remember that Sec. Briones has been pushing for the reopening of schools since 2020, but political pressure has prevented her from allowing children back in class, see Education secretary: Children need human interaction; Leonor Briones: Learning and education must continue].
Eleazar must understand the science and infection fatality rate among school children before aimlessly pushing the experimental jab [see Updated IFR for COVID Confirms 99.9987% Survival for Under-20's; No Need for Vaccines: Children's Immune Systems Primed and Ready for SARS-CoV-2; Understanding the immune system of children may be the key to understanding susceptibility to SARS-COV-2].
Eleazar's narrow stance on vaccination is quite perplexing and leaves us these questions: What bill would he support and submit once he holds a position in the senate? Is he aware that some Filipinos have already died because of the covid doses? How can authorities recklessly endorse experimental gene therapy as a one-size-fits-all for covid when there are also known drugs that are safer and more effective? Are they not aware of the latest news confirming that these so-called vaccines are dangerous?
With all this push for covid jabs, does it look like a big possibility that Big Pharma has already captured the majority, if not all, of Philippine leaders?
Read Original Article
Read Online
Click the button below if you wish to read the article on the website where it was originally published.
Read Offline
Click the button below if you wish to read the article offline.