WHO makes move to create international digital passport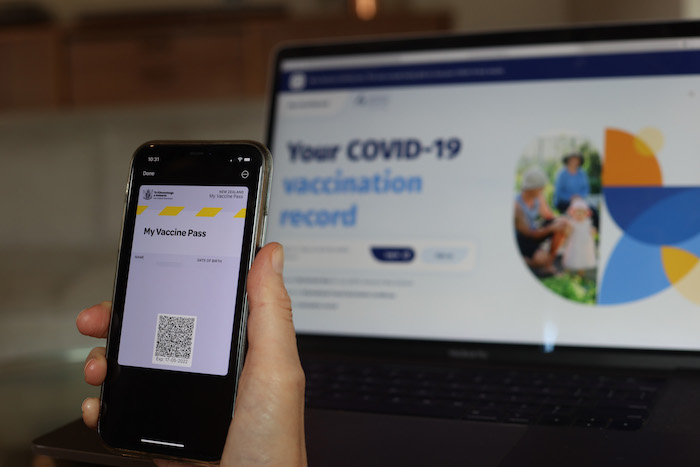 In this February 24, 2022 article for Politico, Daniel Payne reports that the World Health Organization is bringing together various groups to develop a "trust framework" which would enable countries to verify whether vaccine credentials are legitimate.
According to Payne, this move would enable the creation of a global vaccine passport that will be interoperable among nations and regions. He says, "Advocates have touted the vaccine credentials, commonly known as passports, as a way to facilitate travel and reopening efforts".
Editor's Note: There are so many things wrong with this move. One must realize that this "vaccine passport" is no longer just for COVID. It can (and probably, will) be used for future vaccines which will become "required" for travel. If our experience of the COVID vaccine rollouts is already an indication, then make no mistake about it: once this international "trust" framework is approved, future experimental vaccines would become mandatory for people to take part in society. [Also read Vaccines: Trojan Horses for Global Sterilization and Surveillance].
This issue becomes even more problematic once we realize that there is a push to expand the scope of the World Health Organization (WHO), with the organization's constitution holding primacy over nations' constitutions in the event of a pandemic [see World Health Assembly Agrees to Launch Process to Develop Global Treaty to Fight Pandemics].
Now, remember what Maajid Nawaz said in his earlier interview with Joe Rogan? [Read Maajid Nawaz: COVID is a military-grade psychological operation launched by countries on their citizens].
This is a continuation of the COVID agenda. We must pay close attention to these new efforts to subsume our freedoms to a "world government" that we did not elect, and which will have no accountability to us, citizens [also read Proof that the COVID-19 crisis was planned to usher in a new world order, Digital Surveillance: The Real Motive Behind Push to Vaccinate Kids, The Great Reset is Accelerating into Global Tyranny].
Read Original Article
Read Online
Click the button below if you wish to read the article on the website where it was originally published.
Read Offline
Click the button below if you wish to read the article offline.