Denmark Ends All Covid-related Restrictions Despite High Covid Cases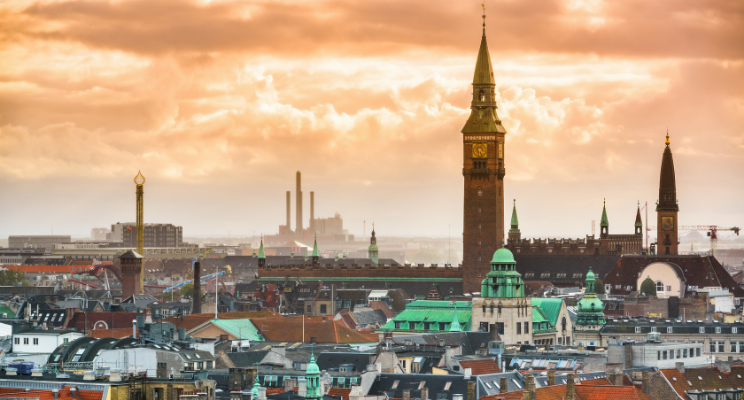 A January 31, 2022 article published in Unherd reported that starting on February 1, 2022, Denmark will be the first country in Europe to end all Covid-related laws.
Freddie Sayers, the host of Unherd, talked to Dr. Camilla Holten-Møller about her country's bold decision. Dr. Camilla Holten-Møller is the head of the Expert Group for Mathematical Modelling at the Danish Health Institute (Staten's Serum Institut).
Highlights of the conversation are the following:
It was on the strength of her group's models of the Omicron wave that the Epidemiological Commission recommended scrapping all the rules.
The decision all comes down to the Omicron variant, which Dr. Holten-Møller estimates to be only 20% of the severity of the Delta variant of Covid.
Holten-Møller considers Denmark to be in a firm position: "With Omicron, we simply don't need any more to flatten the curve as much as we used to… we will start to see case counts; going up again simply because we have the waning immunity of the vaccine… But for now, I think with the Omicron, we're in a good place — we expect the springtime and summertime will be pretty quiet. "
On Natural Immunity: "the state of the population immunity, how well is it built up? And what does it mean for the next waves? In Denmark, we saw that the immunity is primarily by vaccination — we actually had very low prevalence in Denmark, we didn't have very large waves. And probably that is also why the Omicron has an advantage right now because it's an immune-evasive variant. In other countries where you used to have high waves or high peaks of other variants, you might do better or see less Omicron simply because it doesn't have an advantage as it does in highly vaccinated countries like Denmark."
Editor's Note: Dr. Holten-Møller's team was being hailed because they accurately forecasted the upper and lower expectations of numbers of new hospitalizations each day through mathematical modeling. This is a far cry from the mathematical models used in the UK, for example, which tended to overestimate the impact of new COVID variants on hospitalization and deaths.
Despite Denmark recoding 40,000+ confirmed covid-19 cases on January 31, it didn't stop them from lifting all the restrictions comes February 1. What does this mean for other countries obsessed with limiting people's movement?
We have to reiterate these critical and crucial points:
Vaccine immunity is waning, and hence cannot be relied on in the long term [see Fauci Admits Vaccines are Failing to Protect Vaccinated from COVID Hospitalization and Death; Vaccinated Individuals More Prone to COVID Infection with Beta, Gamma, and Delta Variants; Omicron makes vaccine mandates obsolete; Why Do Variants Keep on Emerging Despite Vaccination and Stringent Lockdowns?; Why Can't COVID Vaccines Create Herd Immunity?].
Natural immunity is still the preferred solution, however the health authorities, publications and mainstream media market the touted vaccine-induced immunity [see New Study Shows Natural Immunity More Protective Over Time Than COVID Vaccination; Hundreds of Researches Confirm Natural Immunity is Complete and Longer-lasting, More Powerful than COVID Vaccines; Geert Vanden Boosche: Natural immunity, not vaccines, will create herd immunity].
As Dr. Holten-Møller pointed out, Denmark was focused on vaccination despite low COVID prevalence, which enabled Omicron to spread much faster. The society was COVID-naive. She says that other countries where COVID is more prevalent have lesser Omicron; this is precisely what we can expect to see as natural immunity protects from reinfection (see Study of 10-million person-identifiable PCR-test in Denmark shows young people protected from SARS-CoV-2 reinfection].
This has enabled Denmark to end all covid restrictions; this includes scrapping vaccine mandates. Søren Brostrøm, director-general of Denmark's Health Authority, said, "I do not believe in imposed vaccine mandates. It's a pharmaceutical intervention with possible side effects. You need, as an authority, to recognize that. I think if you push too much, you will have a reaction — action generates a reaction, especially with vaccines."
Perhaps, with this compelling move from Denmark despite the soaring cases, we may wonder, what could be the mathematical modeling the US is using? With the outpouring reports, they have overblown cases, or are they really amidst casedemic just like what the Philippines brazenly simulate?
Read Original Article
Read Online
Click the button below if you wish to read the article on the website where it was originally published.
Read Offline
Click the button below if you wish to read the article offline.