Finland Follows Other European Countries, Eases COVID Restrictions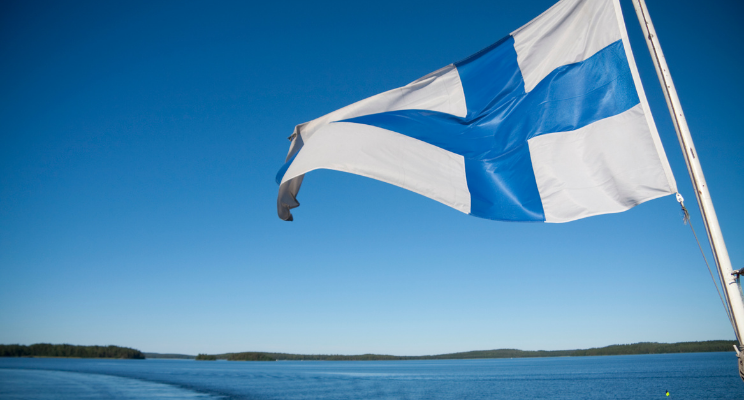 In a January 31, 2022 article published in YLE (Finnish News website), Tittamarri Rinne reported that Finland would be lifting all coronavirus restrictions.
According to the report, Finland Prime Minister Sanna Marin announced that the country would be lifting all COVID-19 restrictions by mid-February, as several European countries have moved to ease pandemic rules in recent days. Marin told reporters on January 31 that some COVID-19 controls would start to relax this week, beginning on February 1, including restaurants and sports facilities restrictions.
At the same time, Finnish Minister of Justice Anna-Maja Henriksson said that COVID-19 vaccine passports are currently not justified. "The coronavirus passport limits the basic rights of those people who haven't got vaccinated, obtained a negative test result, or had the disease. The Coronavirus or vaccination passport isn't well suited for use in these circumstances because its necessity and proportionality are difficult to justify right now."
However, certificates are not required for Finnish citizens, foreigners living permanently in Finland, or persons whose entry is based on a necessary reason. However, all passengers arriving in Finland are subject to the requirements of the Communicable Diseases Act for the production of certificates and decisions made by the Regional State Administrative Agencies on mandatory health checks.
Editor's Note: More and more European countries are removing covid restrictions despite the surge of covid cases. The UK was the first to announce that other neighboring countries follow through progressively. What could be the main reason for this? Are they finally admitting that their previous restrictions were politically driven and not based on science?
Finland had lifted the lockdown regulation on March 2021, declaring it was unconstitutional [see Finland withdraws COVID lockdown after it was deemed unconstitutional]. However, the government had instituted restrictions on people through vaccine passports, which ignited discord and massive freedom demonstrations — [See Planet revolts against COVID tyranny; September 18, 2021: World comes together to protest against lockdowns, vaccine passports, digital IDs; Canadian Prime Minister flees as 50,000 truckers arrive at Ottawa for Freedom Convoy].
Are these lifting of restrictions for real? Or are they only trying to appease citizens but creating new regulations through another form? We need to be wary of these kinds of tactics since the UK might have eased the movements of the vaccinated but have restricting policies for the unvaccinated, especially to travel. [See https://www.gov.uk/government/news/uk-open-for-travel-with-all-restrictions-removed-for-eligible-vaccinated-arrivals.]
We have to assert our rights and be vigilant to another ploy the governments might have on their artillery.
Read Original Article
Read Online
Click the button below if you wish to read the article on the website where it was originally published.
Read Offline
Click the button below if you wish to read the article offline.