Alliance of Filipinos for Freedom and Informed Choice calls for the halt in the vaccination rollout for children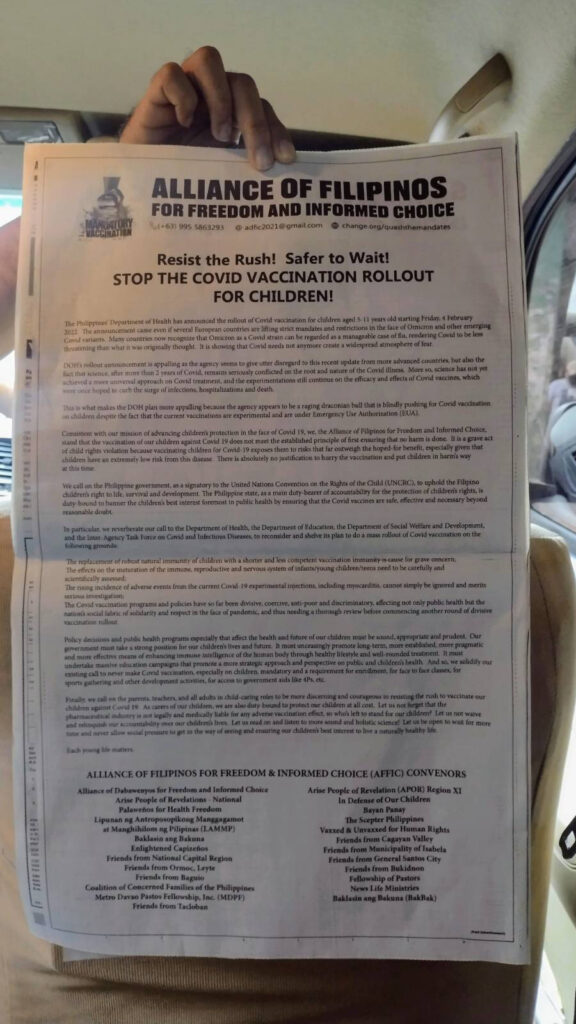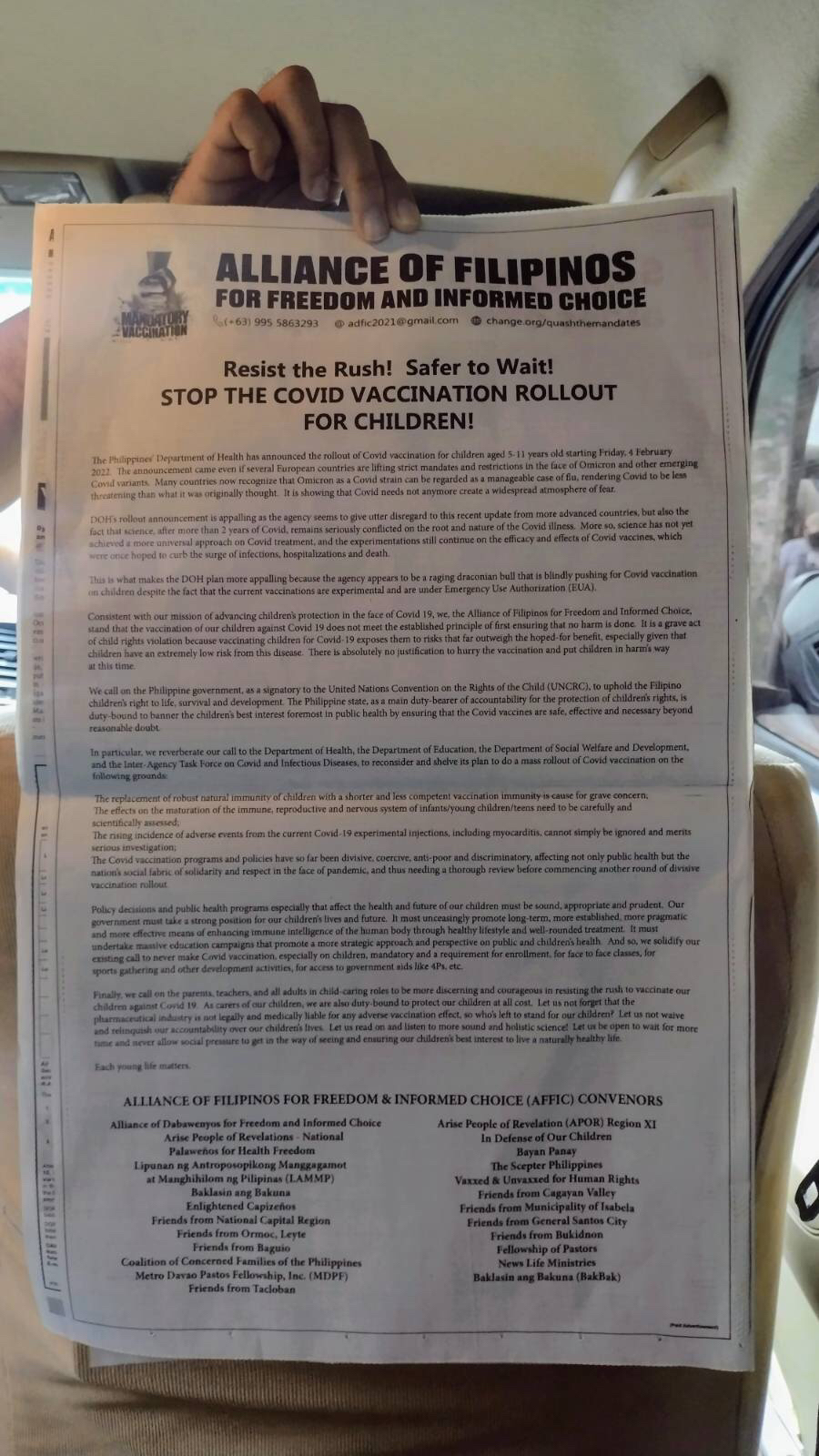 Groups from various areas in the Philippines have banded together to call for a halt in the COVID vaccination rollout for children, particularly those aged 5 to 11 years.
The group, Alliance of Filipinos for Freedom and Informed Choice maintains: "vaccination of our children against Covid 19 does not meet the established principle of first ensuring that no harm is done. It is a grave act of child rights violation because vaccinating children for Covid-19 exposes them to risks that far outweigh the hoped-for benefit, especially given that children have an extremely low risk from this disease. There is absolutely no justification to hurry the vaccination and put children in harm's way at this time."
The group has published its statement through a full-page ad in the Philippine Daily Inquirer. A petition to stop Senate Bill No. 2422 or the Vaccine Passport Bill has been launched by the group [to know more about this bill, see Philippine Senators File Bill to Make Health Passports Mandatory].
Editor's Note: We encourage our readers to read and sign the petition to stop mandatory vaccine passports in the Philippines by visiting change.org/quashthemandates. If you can, we also encourage you to run the same signature campaign in your locality. The goal is to gather 1 million signatures.
As of writing, the campaign has reached more than 19,000 signatories. A first petition has been sent to and received by Philippine Senators last January 18, 2022. Next batches will be sent to Congress.
Instructions on how you can contribute to the initiative are found in the petition.
Read Original Article
Read Offline
Click the button below if you wish to read the article on the website where it was originally published.