UK Office for National Statistics Admits ONLY 6,000 People Died of Covid-19 Instead of 150,000 Perpetuated by the UK Government and Mainstream Media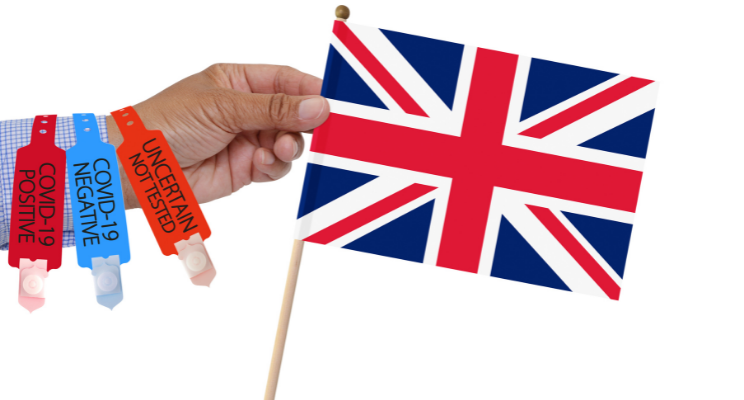 A January 20, 2022 article published in The Expose reported that UK Office for National Statistics (ONS) admits only 6,000 people died of Covid-19 in England and Wales between Feb 2020 and Dec 2021.
According to the report, in response to a freedom of information request[1]https://bit.ly/3rG6AP4, the Office for National Statistics has admitted that there were only 6,183 deaths where COVID-19 was the only cause mentioned on the death certificate, 1 February 2020 to 31 December 2021, in England and Wales.
Contrary to the Coronavirus dashboard on the UK Government site, as of December 31, 2021, the UK Government claimed a total of 149,217 people had died of Covid-19 since the start of the Covid-19 pandemic at the beginning of 2020.
However, the ONS has confirmed the actual number is just 6,183. Here's how the exact number of deaths looks compared to the misleading 150,000 lies perpetuated by the UK Government and mainstream media.
Editor's Note: This data is evidence that covid-19 deaths are overcounted. [See John Ioannidis: COVID Deaths Massively Over-counted.]
There are also data from other countries that misrepresent covid deaths and excessive covid cases counts [see Italian report shows only 2.9% of COVID deaths were solely due to the virus; Santa Clara county revises official COVID death toll, down by 22%; Lisbon court rules only 152 or 0.9% of 17,000 'verified deaths' died of COVID; CDC update shows only 6% of deaths was caused by COVID-19 alone; Florida health department calls out CDC for bloating COVID cases by 8,733].
Also, we know that there is incidental covid because hospitals require testing, although the initial reason of hospitalization is non-covid related and once the patient tested positive and died due to other causes, they are tagged as covid death. [See British Funeral Director Reveals Government Scare Propaganda, Covid Crimes and Deaths Following Vaccination; UK families demand inquiry on death certificates, relatives wrongly classified as COVID deaths.]
This event is happening in every country and has caused inflation in the actual number of cases. By not distinguishing between death WITH Covid and deaths DUE TO Covid, governments were able to artificially support their false narrative that covid is deadly.
In the Philippines, there is a deep mud we need to dig when it comes to covid deaths [see 2021 Excess Deaths in the Philippines Shows Pandemic, but it is Not COVID].
If only post mortem is allowed, we could have the precise numbers rather than mere speculation based on the inaccuracy of the RT-PCR test, and we would have exited this "scamdemic" as early as 2020.
Read Original Article
Read Online
Click the button below if you wish to read the article on the website where it was originally published.
Read Offline
Click the button below if you wish to read the article offline.