COVID cases in UK continue to fall despite lifting of restrictions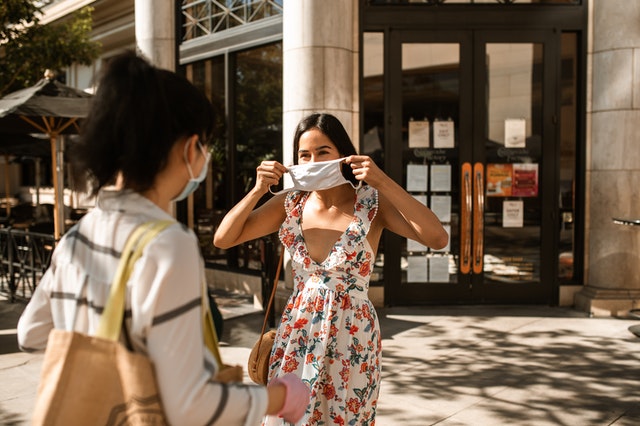 In this August 10, 2021 article for Foundation for Economic Education, Jon Miltimore assesses the impact of the lifting of all coronavirus restrictions in the UK.
According to Miltimore, the actual results of "Freedom Day" are contrary to all expert projections. As of August 8, 2021, the data is showing a 40% drop in COVID cases from their original level when restrictions were still in place. Some experts tried to explain this drop by saying, "possible additional explanations are seasonal weather effect and an early arrival of the school vacation effect".
Editor's Note: There is very little evidence showing that nonpharmaceutical interventions implemented for 2020 coronavirus control are effective [see Will the real WHO please stand up?]. People might want to claim this "victory" as the evidence for vaccine effectiveness, but the reality is that even before the vaccines were rolled out, the health emergency, if ever there was one, has already passed [see COVID Case fatality rate has been stagnant since November 2020].
Meanwhile, more and more experts are now acknowledging the fact that vaccines cannot prevent infection and transmission, and hence, cannot promote herd immunity [see Iceland and Denmark: No herd immunity from vaccines, Fauci: Early COVID-19 vaccines will only prevent symptoms, not block infection. We have waited for these vaccines for nothing, only to discover that these vaccines are also dangerous [see Scientists Sound Alarm: Vaccines Will Kill Millions]. Our governments have maligned us when they failed to listen to experts who have been saying these same things for months. Instead of using our taxes on projects that will truly have an impact on our health, our governments have squandered it, making a small group of people wealthy as the rest of society suffers [see World Bank: Philippines' reliance on prolonged lockdowns caused economic deterioration, The global economic impact of lockdowns. Also visit the section on the societal impact of lockdowns.
Read Original Article
Read Online
Click the button below if you wish to read the article on the website where it was originally published.
Read Offline
Click the button below if you wish to read the article offline.