SAGE adviser: Lockdowns can no longer be justified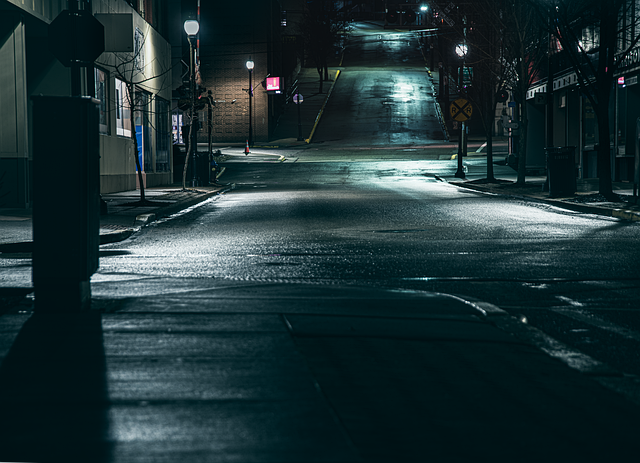 Professor Andrew Hayward, a University of College London epidemiologist and a member of the Scientific Advisory Group for Emergencies (SAGE) says that future restrictions to control viral outbreaks should target only the most vulnerable instead of disrupting everyone's lives. This report is written by Emily Craig and was published by Daily Mail last August 11, 2021.
Prof. Hayward adds that resorting to population-wide measures to control outbreaks will no longer be acceptable. He said, "I think as we generally move into an endemic rather than pandemic situation the potential harm that a virus can cause at a population level is much less."
Aside from Prof. Hayward, Sir Andrew Pollard, of the UK's top coronavirus experts said that those who have no symptoms should no longer have to take routine tests [finally, countries are starting to listen, see W.H.O no evidence to support widespread asymptomatic testing]. He said, "Over time we need to be moving to clinically-driven testing… where it's people who are unwell who get tested and treated and managed, rather than lots of community testing in people who have a very mild disease".
Sir Andrew, who helped develop the Astra Zeneca jab also remarked that herd immunity is not a possibility because "fully vaccinated people can still get infected and instead Britain must establish a strategy for living with COVID".
The Daily Mail article also reports on the planned booster shots in the UK amid experts questioning whether they were truly necessary. Government scientific advisers said that the top-ups may only be needed among those with weak immune systems such as those with cancer, the elderly, and transplant patients.
Editor's Note: Just for context, SAGE has been the scientific advisory group of the UK government on COVID. Statements from Prof. Howard is significant because he, along with his colleagues, have been in the forefront of coronavirus response in that country. It is significant that Sir Andrew Pollard, a co-developer of the Astra Zeneca vaccine, has also warned that fully-vaccinated people can still get infected [This is a reality, as can be seen below].
Obviously, this article is a gem because it confirms a lot of the things we have been saying the past year: focus on those who are most vulnerable and let the rest of society function normally [see Briefing Paper: The Case for a Precision Quarantine and Immunity (PQI) Approach and The Great Barrington Declaration: Life must return to normal for the healthy, the vulnerable must be protected]. It confirms that Zero Covid is impossible [Iceland epidemiologist says herd immunity cannot be achieved by vaccines, Iceland and Denmark: No herd immunity from vaccines]. It affirms that governments should create a strategy that does not rely on vaccination and lockdowns [read Stanford's Dr. John Ioannidis destroys the Covid lockdown narrative]. This article also confirms that there is no scientific basis for giving the vaccinated greater privileges, and those asymptomatic people should not be subjected to routine testing [Visit our dedicated page on vaccines for more information]. Widespread vaccination was not a pre-requisite for these statements to become true, we knew all these based only on the data we had available.
Now, countries are starting to implement booster shots on people who are already immunologically impaired, and for whom the first vaccines already failed. We must remember that the clinical trials for these COVID vaccines stopped on two doses, so a third dose is an experimentation on human subjects who are unaware that they are being experimented on. Considering the health conditions of these people who are recommended to take booster shots, can we still say that this vaccination program is still ethical? Why does it seem like our standard for science and ethics is falling by the day?
Read Original Article
Read Online
Click the button below if you wish to read the article on the website where it was originally published.
Read Offline
Click the button below if you wish to read the article offline.