Immunologist demands WSJ editorial board to retract false article about COVID immunity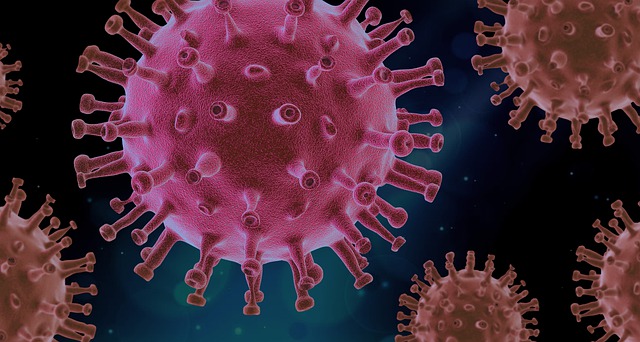 The following is a letter sent by Dr. Hooman Noorchashm, an immunologist and patient safety advocate, in response to an editorial published by the Wall Street Journal (WSJ). The letter was republished by The Defender on July 20, 2021.
In this letter, Dr. Noorchashm said that WSJ's editorial is a blatant lie. He said that the statement made by WSJ that "Previously infected individuals appear to be more susceptible to re-infection by the Delta variant, which could explain some of the rising cases", is a "dangerous lie, with NO basis in either current scientific epidemiological data or the fundamentals of immunology".
The letter adds, "Irrespective of what the reason is for the lie you have now published in today's editorial article, it is an absolute journalistic duty for you to either correct or retract this false statement now — given that you have been alerted to it. For the WSJ to publish a critical false statement that opens the door to misleading the public and galvanizing generalist politicians and regulators into comfortably accepting unnecessary, and potentially dangerous coerced vaccination of the already immune subset of Americans is a florid and dangerous dereliction of journalistic duty."
The original article from the Wall Street Journal may be accessed here: https://www.wsj.com/articles/covid-delta-variant-market-dow-industrial-700-points-11626731103?mod=hp_opin_pos_1
Editor's Note: We all know why Dr. Noorchashm is adamant that this false article from the WSJ be retracted. First is that there are already numerous researches showing that reinfection among COVID-recovered patients is very low [see COVID-recovered patients are protected from reinfection, no need to discriminate against them, Study of 10-million person-identifiable PCR-test in Denmark shows young people protected from SARS-CoV-2 reinfection]. There is also growing proof that COVID immunity is long-lasting, and that the human immune system can protect against variants [see New study finds mild COVID creates lasting antibody producing cells, Another study shows natural COVID-19 immunity lasts for substantial period of time, Your immune system can protect you from COVID and all its future variants, anyone who says otherwise is lying, Metastudy shows little possibility for variants to escape human immune system has the capacity to protect against variants, Johns Hopkins professor: Ignore the CDC, natural immunity works, New study: T-cells induced by COVID infection can respond to new SARS-CoV-2 variants, Our immune system evolves to fight coronavirus variants].
We are now seeing more and more proof that mainstream media is lying. Did they purposely publish the WSJ article as an editorial so that can say that this was merely an "opinion article" and hence, they can't get charged for spreading information? Now, that's clever, but it is still wrong and irresponsible.
We condemn the WSJ's blatant attempt to mislead the public, and we support Dr. Noorchashm's call for the retraction of the article.
WSJ's action is irresponsible. It shows us that they are part of the misinformation campaign designed to sell the vaccines. Would anyone still trust them? Having said this, we encourage everyone to be critical of everything they read, including the things you read on our website. Question everything, because only when you ask questions will you be able to arrive at the truth.
Read Original Article
Read Online
Click the button below if you wish to read the article on the website where it was originally published.
Read Offline
Click the button below if you wish to read the article on the website where it was originally published.