Rapid antigen test now used as confirmatory test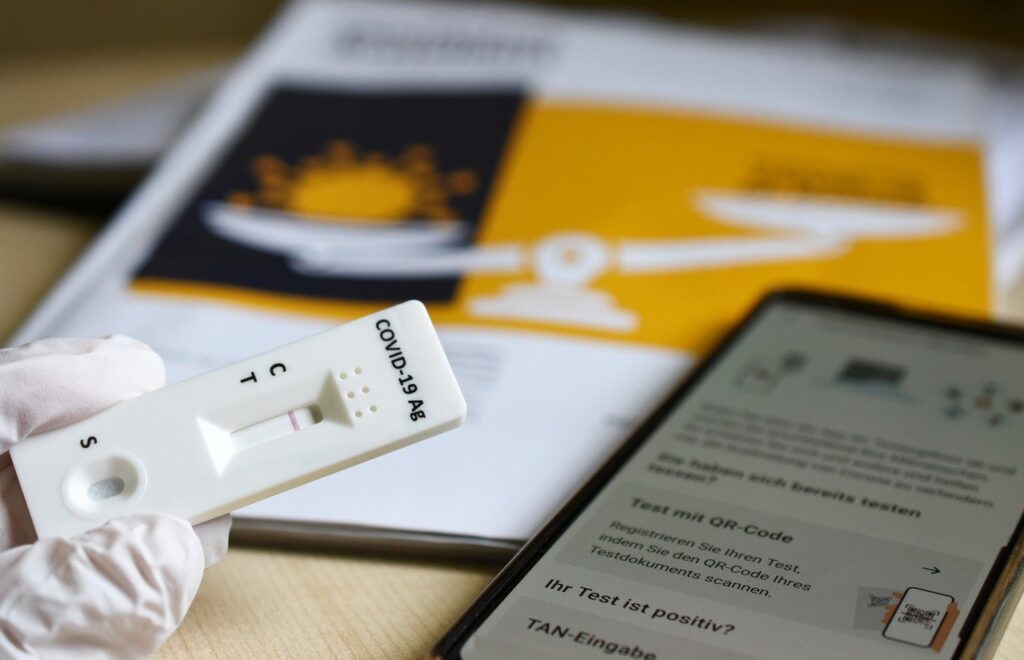 In this March 30, 2021 report for PTV News, writer Daniel Manalastas covers the House Hearing featuring Health undersecretary Maria Rosario Vergeire. In the hearing, Vergeire said that due to the continued spike in COVID cases in the country, the Department of Health (DOH) will now count rapid antigen tests as confirmatory tests. Previously, all positive tests using antigen tests needed to be confirmed by an RT-PCR test.
Vergeire says that this move is based on the guidelines set out by the World Health Organization.
Editor's Note: If the RT-PCR test is problematic, the antigen test (also referred to as rapid tests) is even more so [see WHO lowers cycle thresholds for PCR tests]. In a study conducted by the US Centers for Disease Control and Prevention (CDC), it found that for those showing symptoms, rapid tests were right 80% of the time. Meanwhile, for those not showing symptoms, the accuracy of rapid tests dropped to just 41.2%.[1]https://www.cdc.gov/mmwr/volumes/69/wr/mm695152a3.htm.
To drive home the issue with this new DOH strategy, let us look at the memo released by the US Food and Drug Administration (US FDA) entitled "Potential for False Positive Results with Antigen Tests For Rapid Detection of SARS-CoV-2". The letter says, the US FDA "is alerting clinical laboratory staff and health care providers that false positives results can occur with antigen tests, including when users do not follow the instructions of use for antigen tests for the rapid detection of SARS-CoV-2.[2]https://www.fda.gov/medical-devices/letters-health-care-providers/potential-false-positive-results-antigen-tests-rapid-detection-sars-cov-2-letter-clinical-laboratory
How does the DOH intend to rule out false positive and false negatives from rapid testing? Will they be utilizing the test only on symptomatic individuals, or will they be rolling mass testing on anyone, regardless of symptoms? [See Philippine authorities to do house-to-house search for people with COVID-19 symptoms].
This is the problem with a pandemic response is based solely on testing – there is no guarantee that the data being returned is accurate. If the Philippine governments keeps up this testing strategy, we can expect that the case numbers will continue to increase, but it will mean nothing for policy making. Unabated and indiscriminate testing will only fuel the fear and panic. It will offer no solution out of the lockdowns and no end to illogical coronavirus measures.
Read Online
Click the button below if you wish to read the article on the website where it was originally published.
Read Offline
Click the button below if you wish to read the article offline.