CDC removes tens of thousands of deaths "accidentally" attributed to COVID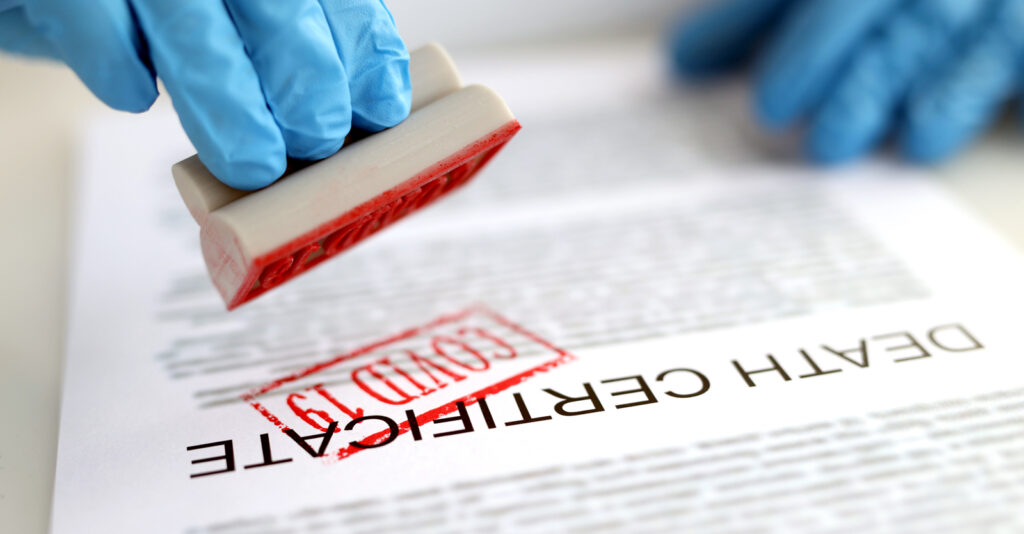 On March 15, 2022, the US Centers for Disease Control and Prevention (CDC) removed tens of thousands of deaths linked to COVID-19 from its data tracker website. The adjustment included nearly a quarter of COVID deaths which the CDC said occurred among children. In this March 21, 2022 article for The Defender, Megan Redshaw discusses the implication of this move by the CDC and why this adjustment should not be ignored.
Editor's Note: Why would CDC make these adjustments now, when they know that keeping accurate data is essential for monitoring the extent of a pandemic as well as assessing the impact of control mechanisms they implement? Clearly, this is another effort to scrub the data clean. Remember the Defense Medical Epidemiology Database (DMED) findings? [Read DMED Data Shows Massive Vaccine Injuries Among Military, DOD Manipulates Data to Coverup].
We must remember that in the early days of the "pandemic", there have already been calls to clean up the data and to separate the deaths WITH Covid from deaths OF Covid [see This is how COVID-19 death rates in the US are manipulated]. The credibility of various experts has been destroyed because the CDC refused to do the right thing.
Now they are making all these changes under the guise of the narrative that "the science has changed". The only thing that has changed is that people have woken up, and even those who have taken the vaccines are finally beginning to question the narrative. Maybe that is one reason why the CDC is finally allowing the truth to be revealed.
But be wary. This does not mean that the fake emergency is over. Not when the globalists are trying to get countries to sign a pandemic treaty that would subsume entire nations under the rule of the World Health Organization [read World Health Assembly Agrees to Launch Process to Develop Global Treaty to Fight Pandemics. Also, read World Council for Health Sounds Alarms on WHO's pandemic treaty initiative].
Read Original Article
Read Online
Click the button below if you wish to read the article on the website where it was originally published.
Read Offline
Click the button below if you wish to read the article offline.