A Doctor's Alarming Observations Sufficient to Halt the Global COVID Vaccination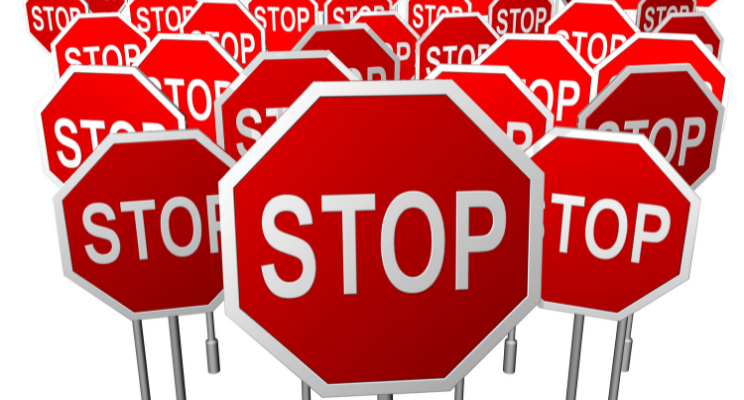 In a March 10, 2022 article Steve Kirsch wrote published on his Substack account, he has featured another Substack writer under the pen name A Midwestern Doctor (AMD), where the latter covered adverse reactions COVID Vaccines he came across about.
Kirsch has cited this mentioned article because of the relevance of having a black box label on the covid vaccine. To quote Kirsch: "Based on the observation of this one doctor alone, the critical event rates are high enough to justify that the vaccines should be immediately halted based on safety concerns."
Kirsch also shared some comments from his readers; some were also physicians that mirror AMD's observation and experience with their vaccinated patients.
You can read AMD's article here: https://amidwesterndoctor.substack.com/p/adverse-reactions-to-covid-vaccines?s=r.
Editor's Note: We encourage our readers to read the attached original article to understand Kirsch's points and to discover for yourself the severity of what is happening following the mass covid inoculation.
Also, see this related video which Kirsch discussed this article with Stew Peters Receipts: Pfizer Paid FDA $2.9 Million During "Approval" Process, Pfizer Cut Checks To The FDA (redvoicemedia.com)
Kirsch shared AMD's poll conducted with his colleagues:
30% confirmed they also saw the same adverse events
70% said they either saw nothing at all and/or didn't want to talk about it
What is the significance of this poll? Simple, 70% of physicians want to keep something on the down-low in fear of revoking their licenses once they talk about what they see among vaccinated patients [see The Pandemic of Heart Attacks Caused by Blood Clots; The Philippines Sees Uptick on Heart Disease Incidences During Pandemic Says Expert; Pathologist Reports 20-fold Increase of Cancer Diagnosis Among Vaccinated Patients; Philippine Hospitals Inundated With Non-COVID Patients: Could These be the Adverse Effects of COVID Jabs?].
In the COVID era, there is no room for scientific debate and deliberation to develop scientific evidence [see Trusted News Initiative or Corrupted News Initiative? Mission: Systematic censorship of the world's top public health experts]. What we have now is medical tyranny and conformity with the mainstream narrative.
However, the truth is coming out no matter what [see The truth about COVID deaths is a coming out].
In the Philippines, there is intensified inoculation drive while other countries are already looking for landfills to bury their expired covid doses because of a decline in demands. What does this mean? People are not taking additional doses anymore. [See https://www.westernjournal.com/extraordinary-thing-happening-demand-vaccine-collapses-face-massive-supply/.]
Also, nine countries have lifted travel restrictions where everybody can travel regardless of the vaccination status [see https://www.traveloffpath.com/hungary-becomes-the-9th-country-to-remove-all-entry-requirements/].
When some part of the world moves forward, dealing with covid-19 as a non-threatening illness. Can we perhaps say that what the doctors see in Kirsch's report is the casualty of war? Do our doctors here in the Philippines deal with the same occurrence? Or do we have zero casualties of covid jab since we don't hear about it in mainstream media? How does the Philippine government deal with the 2021 excess deaths [see 2021 Excess Deaths in the Philippines Shows Pandemic, but it is Not COVID; Popcom: Philippines Logs Highest Mortality Rate in 2021, Highest in a Year Post WWII].
Or, just like DOH wants us to believe, these vaccines have protected the Philippines with "negligible" adverse events. How can they tell that to Filipinos suffering from adverse events or losing loved ones because they trusted the government that the covid jabs are safe and effective? [See Duque Dials Fear, Says Those Who Died from COVID are Unvaccinated; Psychiatric Disorder Following Pfizer COVID Jab, Not a Rare Case, VigiAccess Has Recorded Thousands of Cases.]
Read Original Article
Read Online
Click the button below if you wish to read the article on the website where it was originally published.
Read Online
Click the button below if you wish to read the article on the website where it was originally published.