EMERGENCY ALERT TO ALL FREEDOM FIGHTERS! SENATE TO APPROVE MEDICAL DICTATORSHIP BILL (SB1869) THIS WEEK! JOIN OUR ON-GOING PROTESTS AT THE SENATE THIS AFTERNOON!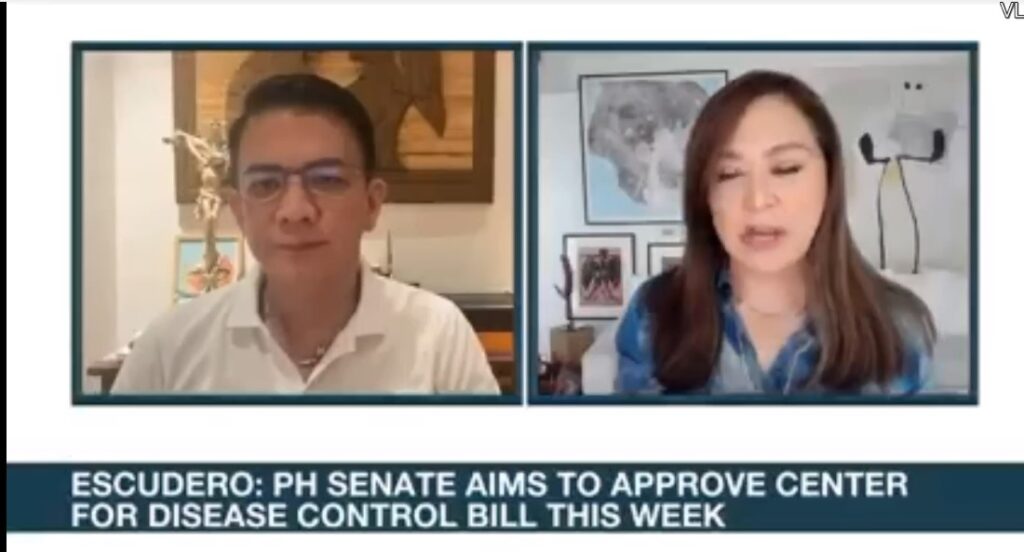 FOR THOSE WHO CAN PHYSICALLY BE THERE, NOW IS THE TIME TO TRANSLATE TRUTH INTO ACTION! WE ALL NEED TO SHOW PHYSICAL NUMBERS, IN ADDITION TO OUR INTERNET AND SOCIAL MEDIA PRESENCE.
WE ARE MAKING A DENT. LAST NIGHT, A SIGNIFICANT NUMBER OF SENATE PERSONNEL STARTED ASKING FOR COPIES OF OUR PROTEST FLYERS! THEY NEVER DID THAT BEFORE!
Dear Freedom Fighters,
I am sure most of you already know about this terrible news! According to Senator Escudero, in an interview with Karen Davila, the Senate "aims to approve (SB1869) this week".
We will upload the video of the interview later. We know most of our CCH friends have seen and have been sharing this video. We are rushing this Call to Action. (Besides, we are having technical problems uploading the video for now).
CCH has launched a month-long protest against SB1869 at the Senate since last Monday. Our collective voices are having an impact as more and more people inside and outside the Senate are asking for our Flyers. They did not want the flyers in earlier days. 
However, it seems that, for some Senators, like Escudero, our concerns do not matter. For whatever reason, for whatever agenda, they are hell-bent of rushing the approval of SB1869.  
NOW IS THE TIME TO BE PHYSCIAL PRESENT AND PROTEST WITH US AT THE SENATE! IF WE ACHIEVE LARGE NUMBERS THIS AFTERNOON, THAT MAY DELAY THE ATTEMPT TO RUSH THIS TREACHEROUS BILL IN THE SENATE! (See CCH Briefing Papers 1 here, and 2 here, for details.)
SENATE PLENARY SESSION STARTS AT 2PM. Those that can make it at that time, please go. It is really important. Do not forget to bring your umbrellas so you can withstand either heat and/or rain.
As our numbers build up, we will start the program between 4 to 5 pm. Let us do better than last Monday. We had around 250 people then. Today we need to do better than that to send a physical signal to the Senate that Filipinos are totally opposed to this outrageous treason to the Philippine nation!
WE NEED YOUR PHYSICAL PRESENCE MORE THAN EVER!
SEE YOU THEN!