Healthy People Are Dying Suddenly and Doctors Do Not Know Why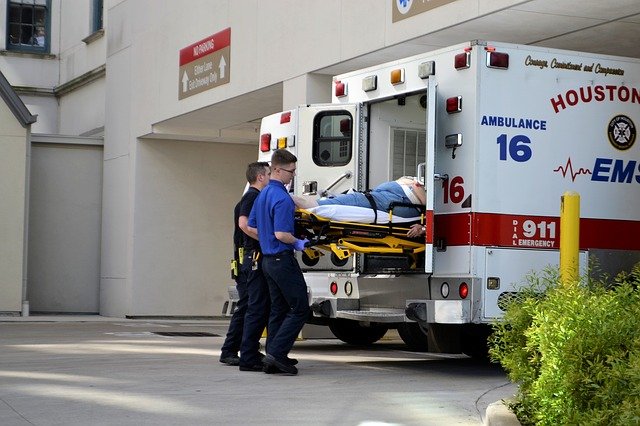 In this June 8, 2022 article for Daily Mail Australia, Tom Heaton introduces us to Sudden Adult Death Syndrome (SADS), an umbrella term used to describe unexpected deaths in young people, mostly aged under 40 years.
According to report, approximately 750 cases per year of people under 50 in Victoria suddenly have their hearts stop. The report says that Melbourne's Baker Heart and Diabetes Institute is developing the country's first SADS registry to better understand the condition.
The report says that SADS is a "'very hard entity to grasp' because it's a diagnosis of nothing". Health experts say that even genetic screening will not be able to determine what is causing the condition. They said, "The best advise would be, if you yourself have had a first-degree relative – a parent, sibling, child – who's had an unexplained death, it's extremely recommended you see a cardiologist".
Editor's Note: Why would Melbourne suddenly create a national registry for SADS? Why is it suddenly a thing?[1]Wikipedia updated its page on SADS last June 9, 2022, see https://en.wikipedia.org/wiki/Sudden_arrhythmic_death_syndrome. Meanwhile, several mainstream media outlets are posting about SADS, all … Continue reading
One thing that was not mentioned by the article is that Sudden Death Syndrome refers to sudden cardiac arrests which often lead to death. Data shows that around 4% of people with SDS have no structural abnormalities in the heart so this condition remains a mystery[2]https://www.healthline.com/health/sudden-death-syndrome, but only among those who refuse to look at vaccines as a probable cause.[3]https://childrenshealthdefense.org/news/childrens-health/sudden-cardiac-deaths-in-young-people/
What are the chances that an experimental vaccine, which is known to cause heart inflammation among its recipients could cause SADS? [Read JAMA study shows 133x risk of myocarditis following COVID vaccination, Journal article confirms younger males at higher risk of myocarditis following COVID vaccination, VAERS cases, "just the tip of the iceberg", Major study finds COVID shots increase risk of heart inflammation up to 120 fold. Also read Millenials experienced 84% increase in excess mortality during Omicron wave in US].
We think that this is a campaign by Big Pharma to normalize the similar incidents of deaths among young people who are vaccinated with the COVID shot.[4]https://koreajoongangdaily.joins.com/2021/08/24/national/socialAffairs/covid19-vaccine-deaths/20210824191200483.html, https://pubmed.ncbi.nlm.nih.gov/34664804/, … Continue reading
Read Original Article
Read Online
Click the button below if you wish to read the article on the website where it was originally published.
Read Offline
Click the button below if you wish to read the article offline.