URGENT MESSAGE on WHO Petition: Your Signature is a VOTE for DEMOCRACY, Google blocking Petition Signers, Here is What You Can Do AND You will have to do it TODAY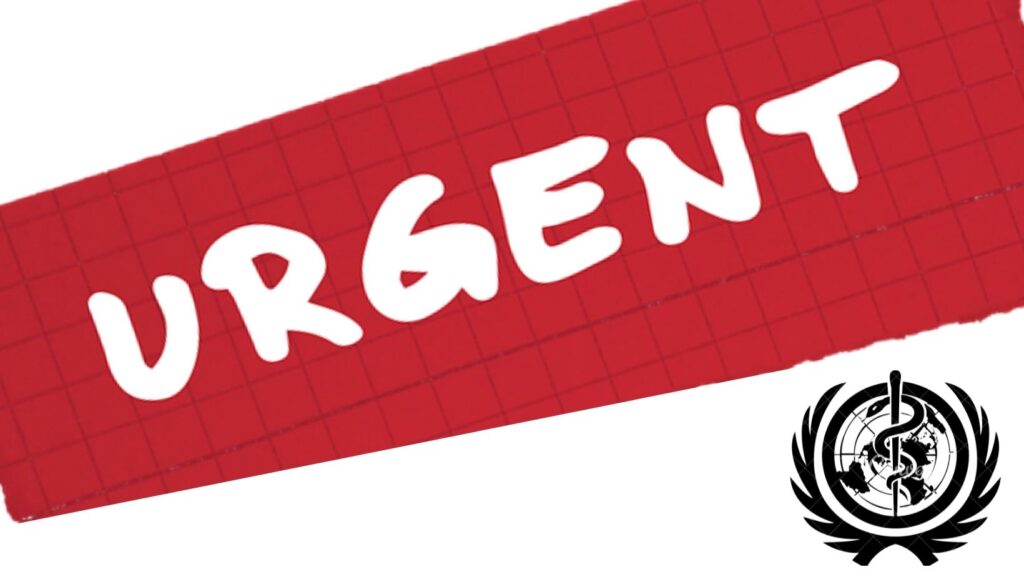 Before anything else, we want to give our heartfelt thanks to the more than 1,345 CCH readers who have signed the Petition against the WHO power grab that is unfolding right now. (See here for the Petition and the actual numbers of signers.) In addition, signing that Petition is a VOTE FOR DEMOCRACY as the proposed amendments to the WHO International Health Regulations (IHR) will erase democracy in all countries that agree to the amendments.
That simple act of yours will have strategic ramifications for the Philippine position at the World Health Assembly (WHA) and beyond.
The WHA deliberations began yesterday. They are ongoing. So, TODAY, we need to send the Petition to the Philippine Delegation at the WHA.
However, we have a challenge. We know that more than 3,000 people have signed the Petition. We have a computer program that independently knows this. In addition, we are receiving a lot of messages from those who signed the Petition that they are not receiving the email verification necessary to complete the process. And ALL those experiencing this challenge have GMAIL ADDRESSES.
In short, Google is censoring the signing of Petitions as Google algorithms are most likely picking up Information that tens of millions of concerned citizens around the world are signing petitions similar to ours. Already there are reports that, as of last week, more than 300 million have signed petitions to stop the WHO power grab.
Google wants to stop this. They are part of the power grab. They have invested hundreds of millions in pharmaceutical companies. (We have shown evidence of this in our Public Seminar series that you can access here.) Google will earn billions of dollars should the WHO power grab succeed.
Here is what you can do. Open a FREE email address at https://protonmail.com. This is one of the most secure encrypted and protected email services in the world. It will take only a few minutes to do this.
Once you have your new protonmail address, use that address to convey your intent to sign the Petition on WHO. Almost guaranteed, you will immediately receive an email asking you to verify your intent. Once you confirm, that will be the equivalent of a formal digital signature.
PLEASE DO THIS TODAY AS SOON AS YOU CAN. BECAUSE OF THE WHO DEADLINE, WE NEED TO SEND THE PETITION BY TODAY. And we want to make sure that all those who wish to sign the Petition are able to do so.